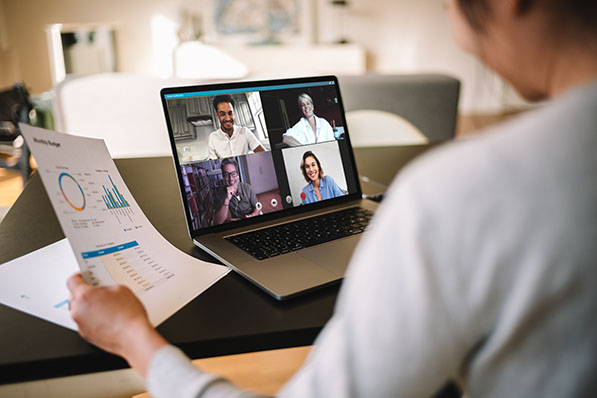 We already know that 76 percent of employees want permanently flexible work, and now it looks like things are going to stay that way. More specifically, 70 percent of HR teams expect to set policies for "blended workforces" in 2022, according to the 2021 State of People Strategy report, meaning that many employees will work remotely at least part-time.
In the report, released by people management platform Lattice, the term "blended workforce" is used interchangeably with "hybrid workforce," which means most (or at least many) employees alternate in and out of the office environment.
And when it comes to blended or hybrid workplaces, flexibility is required in how HR tackles its challenges, which HR professionals rated in the report.
41 percent rated onboarding as the top challenge;
34 percent rated managing employee training as the top challenge; and
33 percent said hiring was the most challenging.
But meeting these challenges is simple, according to Lattice, because better managers lead to better HR outcomes.
"It's my view that one role of HR is to enable and empower managers," said Farrah Jessani Mitra, founder of a leadership development and executive coaching company Green Reed, in the report. "The manager plays a particularly important role, given their authority in hiring, delegating work, promoting and firing. They also impact employee safety, empowerment and engagement."
In fact, 75 percent of HR teams responded that manager development is a priority and "critically important" in 2022. This is important because, according to Monster's Fall 2021 hiring report, 45 percent of workers said skills training increases their likelihood of staying with their current employer.
And flexibility as far as when and where employees work also is important; according to Monster's report, the keyword search "work from home" was one of the top searches on Monster job postings. Candidates are in pursuit of greater flexibility, according to Monster CEO Scott Gutz, and employers should keep up.
"The idea that people will be expected to spend each and every day in an office environment is antiquated and unrealistic," Gutz said in the hiring report. "In today's world, the vast amount of the workforce is going to expect a meaningful amount of flexibility."
Leading your employees in a time like this is especially hard when they're working remotely. To maintain the company culture, work closely with colleagues on drafting employee engagement plans. Since our computer might be all that connects us, consider digital tools that can help improve engagement in the blended/hybrid work environment.
Also, employers offering remote work should make sure their policies and practices comply with California law, and should consult with legal counsel for specific questions or concerns.
Beza Sileshi, Editor, CalChamber
CalChamber members can read more about Remote Workers/Telecommuters, including about how to establish a Teleworking Agreement, in the HR Library. Not a member? See what CalChamber can do for you.