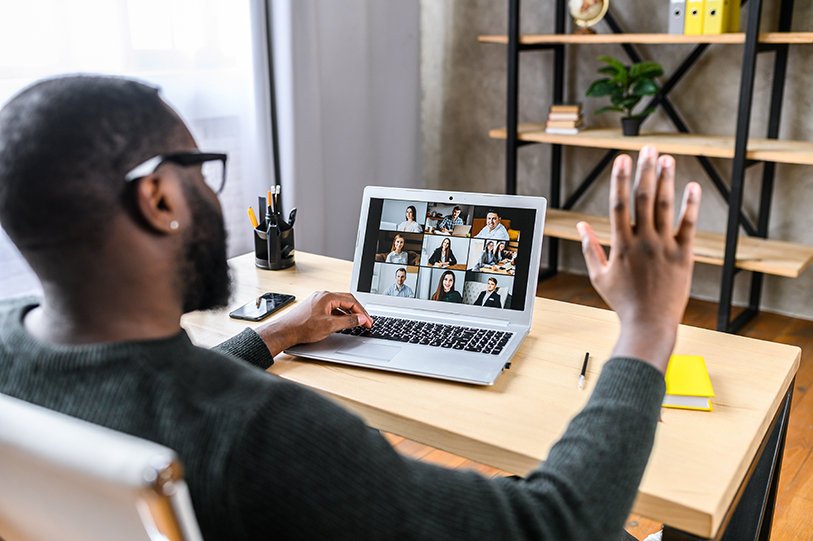 While 76 percent of employees say they want their company to make work permanently flexible (whether schedule- and/or location-wise), according to a new Catalyst and CNBC survey, they also report that their employer thinks they're more innovative and work harder on-site.
As the country started to recover from the COVID-19 pandemic, some predicted that employees who stayed in their current positions due to COVID-19 uncertainty were getting ready to find new jobs. Now, it looks like the Great Resignation may be happening; according to the U.S. Bureau of Labor Statistics' (BLS) Job Openings and Labor Turnover Survey report released October 12, 4.3 million workers in the U.S. quit their jobs in August 2021. This, according to the BLS, is the highest monthly total since this survey launched in December 2000.
According to The Great Work/Life Divide: How Employee Desire for Flexibility and Concern from Companies Is Driving the Future of Work report from Catalyst, half of employees surveyed intend to make a career change because of the COVID-19 pandemic. And one of the main reasons for the change is the desire for flexible and/or remote work.
"This survey is a wake-up call for CEOs," said Lorraine Hariton, president and CEO of nonprofit Catalyst, in a press release. "The 9-to-5, in-the-office paradigm is outdated, and if you don't respond to your employees' needs by offering flexible and remote-work options and by showing empathy, you are going to lose valuable talent and derail innovation."
Obviously, remote work isn't feasible in all situations, but during the pandemic, employers shifted to remote work on an unprecedented scale. And as the state recovered from the pandemic, many employers opted to continue remote work full time and/or offer hybrid schedules where employees could work from home part time and come to the office part time.
For employers who can offer these kinds of work arrangements, it can help retain employees and even attract new talent, but it's important to note the compliance issues that come up with remote work.
For example, employers must ensure proper classification of remote employees. It may be tempting to classify someone as exempt because they're working from home, but that may be risky. For employees to be exempt, they must meet the legal requirements for a particular exemption (for example, "white collar" administrative, executive or professional exemptions), regardless of where they work.
Additionally, California's wage and hour laws apply equally to nonexempt employees working remotely, which means employers must maintain accurate records of the employees' hours worked, ensure they are taking required meal and rest breaks, pay for any overtime hours, and make sure they're not working off the clock.
Employers must also ensure they're complying with workplace notice and poster requirements and properly reimbursing remote employees for expenses incurred in the course and scope of their employment.
Another big issue to pay attention to is employees moving away and working outside the city, county or even state where your office is located. Employers must monitor and comply with local city and county employment-related ordinances for the location where the employee is actually doing the work. If the employee is out of state, the wage and hour laws of the state to which the employee moves will apply to that employee, which likely differ from California's laws.
Workers' compensation and workplace safety rules also apply to remote employees, which means a remote worker can make a claim for workers' compensation benefits if they're injured in the course and scope of their remote work. To ensure safety and compliance, employers may implement and enforce remote worksite safety policies including requiring employees to send photos or videos of their workspace.
Employers offering remote work should ensure that their policies and practices address these and other compliance issues that may arise and consult with their legal counsel with specific questions or concerns.
James W. Ward, J.D.; Employment Law Subject Matter Expert/Legal Writer and Editor, CalChamber, and Jessica Mulholland, Managing Editor, CalChamber
CalChamber members can read more about Remote Workers/Telecommuters, including about how to establish a Teleworking Agreement, in the HR Library. Members can use the Local Ordinances Wizard to help navigate identified labor-related local ordinances, such as minimum wage and paid sick leave ordinances. Not a member? See what CalChamber can do for you.