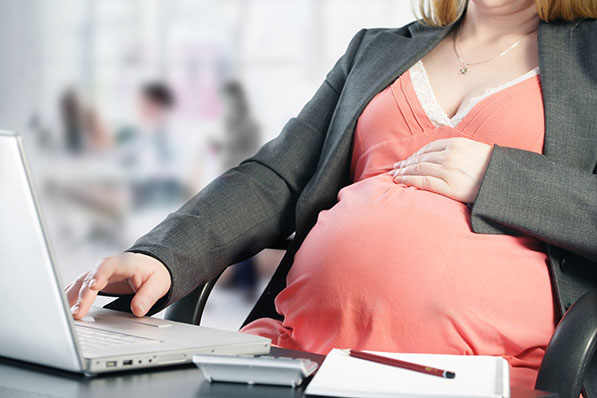 The U.S. Equal Employment Opportunity Commission (EEOC) has issued a Notice of Proposed Rulemaking to implement the Pregnant Workers Fairness Act (PWFA). The public has until October 10, 2023, to comment on the proposed rules. The EEOC is required to issue PWFA regulations by December 29, 2023 — although the law became effective on June 27, 2023.
As previously reported, the PWFA requires employers with at least 15 employees to make reasonable accommodations for limitations related to a qualifying employee's or job applicant's pregnancy, childbirth or related medical conditions, unless they can demonstrate the accommodation would impose an undue hardship — similar to the federal Americans with Disabilities Act (ADA). One distinction between the PWFA and the ADA, though, is that while the ADA requires an employee to be able to perform the "essential functions" of their position, with or without accommodation, the PWFA includes a provision allowing for the temporary inability of an employee to perform an essential function.
The proposed EEOC rules explain how the EEOC proposes to interpret the PWFA and certain terms in the statute, such as "temporary," "essential functions" and "communicated to the employer." The EEOC also provides many examples of possible reasonable accommodations, including the following:
"… A pregnant employee tells her supervisor, 'I'm having trouble getting to work at my scheduled starting time because of morning sickness.' Morning sickness is a physical condition related to pregnancy that impedes a person's ability to eat and drink and requires access to a bathroom. The employee has identified a change needed at work (change in work schedule). This is a request for a reasonable accommodation under the PWFA."
The agency seeks input on whether more examples should be included and for what additional different situations.
The public can submit comments, identified by RIN number 3046-AB30, through:
Fax: 202-663-4114 (only comments of six or fewer pages will be accepted); or
Mail or hand delivery/courier: Raymond Windmiller, Executive Officer, Executive Secretariat, U.S. Equal Employment Opportunity Commission, 131 M Street NE, Washington, DC 20507.
The EEOC previously has released educational PWFA resources for employers including "What You Should Know About the Pregnant Workers Fairness Act," a webinar  and a revised "Know Your Rights" poster required to be posted in most workplaces.
Remember, the PWFA requirements are already required under California law ― under the Fair Employment and Housing Act, California employers are required to provide reasonable accommodation for employees with a condition related to pregnancy or childbirth.
Katie Culliton, Editor, CalChamber
CalChamber members read more about Providing Reasonable Accommodation and Transfer for Pregnancy Disability Leave in the HR Library. Not a member? Learn how to power your business with a CalChamber membership.