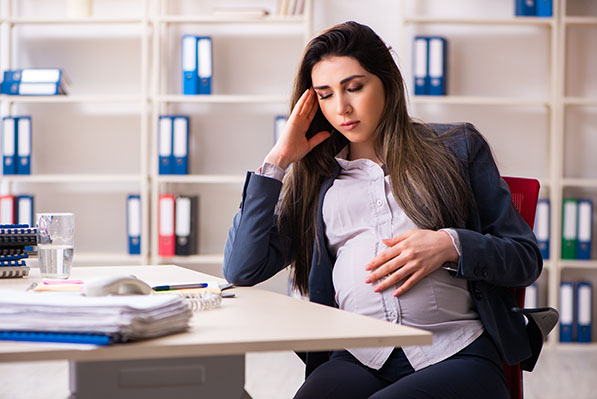 While California employers were preparing for 2023 new employment-related laws, two new federal laws for employers may have flown under the radar. Passed as part of the Fiscal Year 2023 Omnibus Spending Bill, both the Pregnant Workers Fairness Act (PWFA) and the Providing Urgent Maternal Protections for Nursing Mothers Act (PUMP for Nursing Mothers Act) (starts on page 1635) expand federal protections for pregnant and nursing workers.
Pregnant Workers Fairness Act (PWFA)
Under the PWFA, which takes effect June 27, 2023, employers with at least 15 employees must make reasonable accommodations for limitations related to a qualifying employee's or job applicant's pregnancy, childbirth or related medical conditions, unless they can demonstrate the accommodation would impose an undue hardship — similar to the federal Americans with Disabilities Act (ADA).
However, one distinction is that while the ADA requires an employee to be able to perform the "essential functions" of their position, with or without accommodation, the PWFA includes a provision allowing for the temporary inability of an employee to perform an essential function.
Prior to the PWFA, employers were only required to accommodate pregnant employees in particular circumstances under the Pregnancy Discrimination Act, where an employee's pregnancy, childbirth or related medical condition constituted a disability under the ADA or when such accommodations were made for other similarly situated workers with a disability other than pregnancy. The PWFA makes employers' obligations more clear as well as more closely aligned with the accommodations and interactive process for other ADA accommodations.
Providing Urgent Maternal Protections for Nursing Mothers Act (PUMP for Nursing Mothers Act)
Similarly, the PUMP for Nursing Mothers Act, which took effect December 29, 2022 and will be enforced 120 days after the effective date (April 28, 2023), expands upon Fair Labor Standards Act (FLSA) standards around providing break time and a location for employees to express breast milk at work. Specifically, the Act closes the coverage gap — covering both hourly/nonexempt and exempt/salaried employees, including teachers and nurses — whereas only nonexempt employees were previously covered.
Under the Act, employers must provide an employee reasonable break time to express breast milk each time the employee has a need to express milk for one year after their child's birth. The location must be a place other than a bathroom, that's shielded from view and free from intrusion from coworkers and the public. Additionally, the break time spent expressing milk will be considered hours worked if the employee is not completely relieved from all duties during the entirety of the break. Otherwise, the breaks don't need to be paid unless they are concurrent with paid breaks.
Employers with fewer than 50 employees are not subject to the PUMP for Nursing Mothers Act if they can demonstrate that such requirements would create an undue hardship.
What Does This Change for California Employers?
Not much. None of the above requirements should be new to California employers, since they are already required under California law. Under the Fair Employment and Housing Act (FEHA), California employers are required to provide reasonable accommodation for employees with a condition related to pregnancy or childbirth, which includes lactation.
Additionally, employees expressing milk at work must be provided a reasonable amount of break time to express breast milk, and they must be able to do so in a private location other than a bathroom (among other requirements that go beyond the federal law above). California law has no time limitation so they must reasonably accommodate nursing mothers as long as they request accommodation — even beyond one year.
Multi-state employers, however, should review their policies and practices to account for the new federal requirements and any other state requirements in their locations outside of California and work with legal counsel to modify accordingly.
Bianca N. Saad; Vice President, Labor and Employment – Content, Training and Advice; CalChamber
CalChamber members can read more about Employees Expressing Break Milk at Work in the HR Library. Not a member? See what a CalChamber membership can do for you.