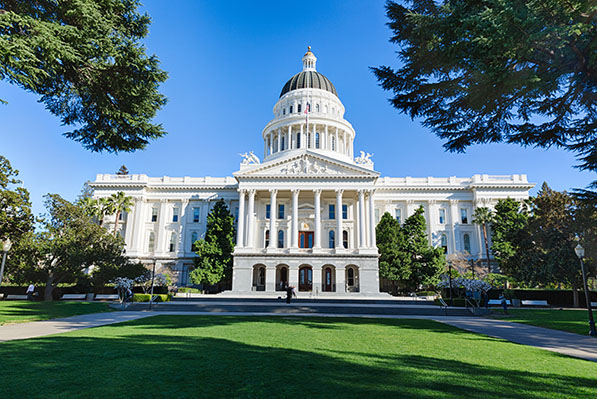 With the summer recess over, California legislators returned to the Capitol today with a month to act on more than 900 bills.
Senate and Assembly Appropriations committees this week are scheduled to hear a number of California Chamber of Commerce priority bills, including five employment-related Job Killer bills and an "oppose unless amended" bill.
These two committees will meet again later this month to decide on any lingering bills and costly bills held in the "suspense file," since September 1 marks the deadline for bills to make it out of these fiscal committees.
Monday, August 14
Today, the Senate Appropriations Committee is scheduled to consider two employment-related Job Killer bills, and a bill on which the CalChamber is urging amendments.
Job Killers
AB 524 (Wicks; D-Oakland): Exposes employers to costly litigation under the Fair Employment and Housing Act by creating a new protected class of employees under California employment rights laws — the employee's family caregiver status — which is broadly defined to include any employee who contributes to the care of any person of their choosing, and creates a de facto accommodation requirement that will burden small businesses.
AB 647 (Holden; D-Pasadena): Significantly expands statute related to successor grocery employers, including disrupting ability for independent small stores to join together, expands number of workers covered under the law and creates a significant new private right of action.
Oppose Unless Amended Bill
AB 1356 (Haney; D-San Francisco): Significantly expands the Worker Adjustment and Retraining Notification (WARN) Act by increasing notice period, changing definition of covered establishment and expanding applicability to workers under overly broad definition of "employee of a labor contractor."
Tuesday, August 16
On Tuesday, the Assembly Appropriations is scheduled to take up the following employment-related Job Killer bills:
SB 399 (Wahab; D-Hayward): Chills employer speech regarding religious and political matters, including unionization. Is likely unconstitutional under the First Amendment and preempted by the National Labor Relations Act.
SB 525 (Durazo; D-Los Angeles): Imposes significant cost on health care facilities and any employer who works with health care facilities by mandating increase in minimum wage to $25.
SB 616 (Gonzalez; D-Long Beach): Imposes new costs and leave requirements on employers of all sizes, by more than doubling existing sick leave mandate, which is in addition to all other enacted leave mandates that small employers throughout the state are already struggling to implement and comply.
Read the complete CalChamber Top Story.