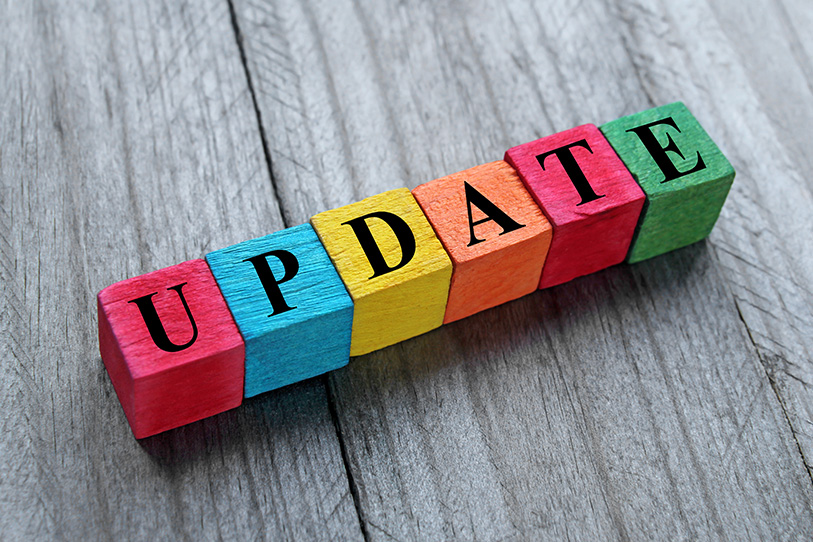 California employers are required to post 18 separate state and federal employment notices in each business location and jobsite where employees can easily see and read it. Due to a rare mid-year update, employers must post two updated federal workplace notices.
For the last few years, employers have only needed to update their postings at the beginning of each year — with one exception being last October's Equal Employment Opportunity Commission (EEOC) poster update. Due to new laws, however, two new notices were recently updated, requiring employers to make updates to their own postings.
First, in April 2023, the Federal Minimum Wage notice (applicable to all employers) was updated in response to the PUMP Act that passed at the end of December 2022. Second, the EEOC updated its "Know Your Rights" poster to address the Pregnant Workers Fairness Act, which goes into effect on June 27, 2023.
Also of note is that the U.S. Department of Labor updated the FMLA poster, which all covered employers are required to display, as it summarizes the FMLA's major provisions and tells employees how to file a complaint. Both the English and Spanish posters were last revised in April 2023; however, the previous two poster versions (April 2016 and February 2013) still fulfill the posting requirement, meaning that employers are still in compliance if they have the older version up in their workplace.
If, however, they preorder the July 2023 edition of CalChamber's convenient 28″ x 46″ all-in-one poster combining the 18 separate state and federal employment notices that California employers must display — in English, Spanish and Simplified Chinese — employers would get not only the mandatory updated federal notices, but also an updated version of the FMLA poster.
Remember, although a recent law allows employers to distribute these required notices via email, they are still obligated to physically display posters in the workplace, including where employees work remotely 100 percent of the time.
Notices aren't the only thing being updated right now — the California Employment Development Department (EDD) is updating its Paid Family Leave (PFL) and State Disability Insurance (SDI) pamphlets by the end of June. Employers can preorder these mandatory pamphlet updates! CalChamber also sells a California Required Notices Kit, which includes the updated poster and pamphlets.
Katie Culliton, Editor, CalChamber
CalChamber members can read more about other recent and upcoming government form updates in HRCalifornia Extra's What to Know About Expiring, Updated Government HR-Related Forms. Not a member? Learn how to power your business with a CalChamber membership.