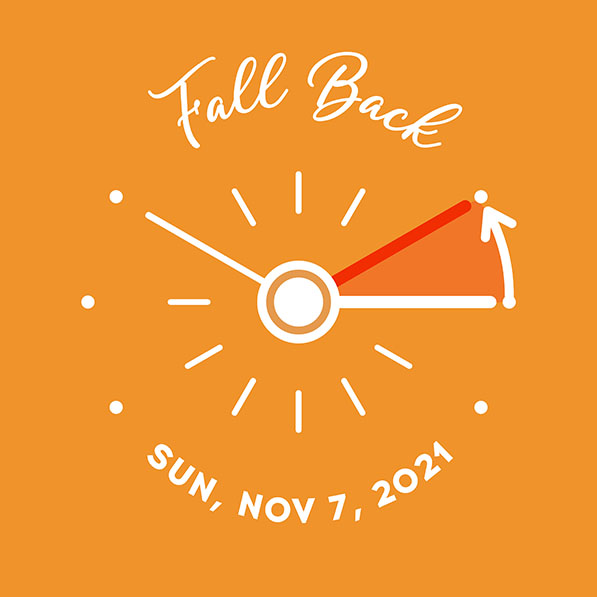 Remember this past March, when we all sprung forward to give ourselves more light in the evening hours? This weekend, we flip that switch again — clocks "fall back" one hour at 2 a.m. this Sunday, November 7, when daylight saving time (DST) officially ends. So, set those clocks back before you go to bed on Saturday night, and enjoy sleeping in on Sunday!
Fun fact: The U.S. Department of Transportation oversees DST and cites several benefits, such as reduced energy consumption, traffic injury prevention and less crime. But back in 2018, a majority of Californians voted "yes" on Proposition 7 to get rid of DST — then the measure died in the State Senate, where a two-thirds majority vote was required to gain approval.
So, until official changes are made to the law, Californians will have to endure the "springing forward" and "falling back" cycle.
Of course, not everyone is asleep during the change; employees working overnight must be paid for the actual hours they work, despite what the clock might say. To ensure proper payment, employers must be mindful of how many total hours employees are scheduled for Saturday and Sunday — and unless a computerized time clock is accounting for DST changes, employers will have to adjust employees' timecards to account for that extra hour.
Employers also must keep in mind that this could result in employee overtime if not addressed in advance.
For overnight workers with an eight-hour shift and half-hour meal break, employers must schedule the employee to either begin work one hour later on Saturday or end work one hour earlier on Sunday. If the schedule adjustment isn't made, an employee regularly scheduled from 11:30 p.m. on November 6 to 7:00 a.m. on November 7, for example, would be working a total of nine hours — and, therefore, receiving one hour of overtime pay.
To avoid any mishaps, remember to double-check overnight employee schedules before this Saturday and adjust them accordingly.
Beza Sileshi, Editor, CalChamber
CalChamber members can get detailed information on daylight saving time and overtime pay in the HR Library. Not a member? See how HRCalifornia can help you.