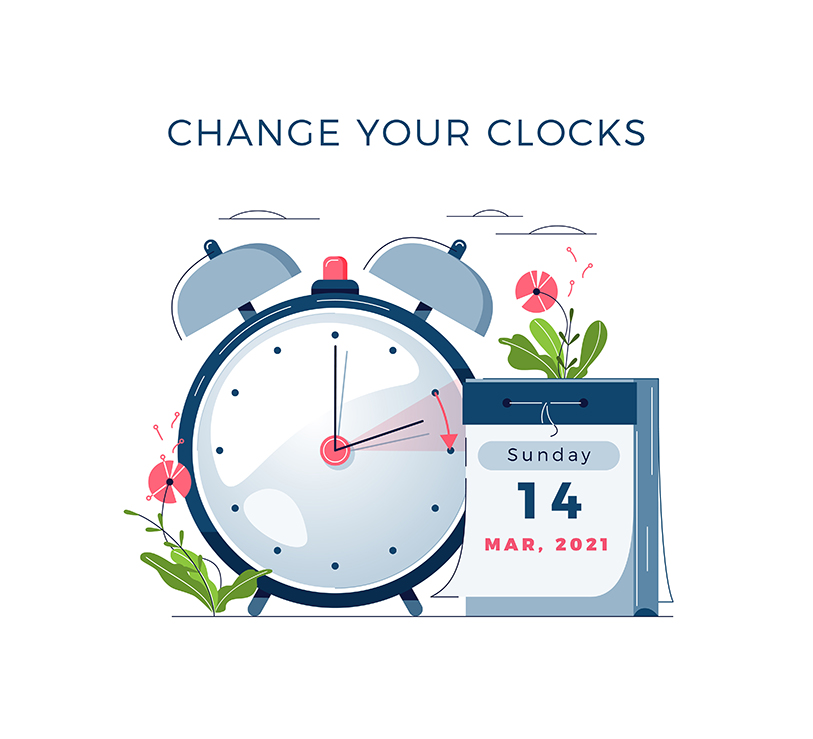 Get ready to spring forward — this Sunday, March 14 is the start of Daylight Saving Time (DST)! While losing an hour of sleep may lead to sleepier or grumpier employees on Monday morning, the COVID-19 pandemic may, in this particular instance, have a silver lining for everyone.
While studies show that fatal accidents, workplace injuries and the risk for heart attacks and strokes increase in the days after DST starts, the rise of remote work during the COVID-19 pandemic may mitigate some of these negative outcomes since remote workers aren't commuting. 
In 2018, for instance, the average person spent 54.2 minutes commuting, round trip, each day, equaling 4.6 hours per week, according to an Upwork analysis. But if you don't have to commute, your chances of being in a fatal accident go down significantly (maybe don't leave the house those first few days, just to be sure). Plus, since workers usually slept, on average, 40 minutes less following the switch to DST, the time you would have spent commuting can be used to catch up on your lost sleep, thus lowering your health risks. There's even an extra 15 minutes left to go outside and soak up that extra daylight we'll start to get.
DST may still cause some complications for employers' timekeeping practices. Since DST starts Sunday at 2 a.m. local time, meaning 2 a.m. instantly becomes 3 a.m., graveyard shift employees may only work and need to be paid for a seven-hour shift that night. Employers with employees working overnight are encouraged to review timekeeping practices to make sure all employees are accurately paid for all hours worked.
Katie Culliton, Editor, CalChamber
CalChamber members can read more about Timekeeping and Recording Guidelines, including accurately recording time, in the HR Library. Not a member? See what CalChamber can do for you.