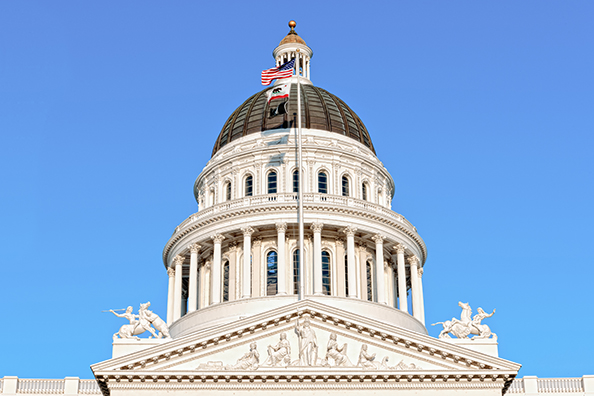 Register now for CalChamber's 2024 Employment Law Updates seminars and webinars before they sell out! California Governor Gavin Newsom signed numerous employment-related legislation in 2023, so there are a lot of changes employers need to be prepared for starting January 1.
"Many new state laws are taking effect beginning and throughout 2024 that greatly impact employers," says Bianca Saad, General Counsel for Labor and Employment at CalChamber. "California businesses need to take note and ensure they are in compliance."
CalChamber's popular half-day Employment Law Updates seminars provide expert analysis and clear explanations of compliance obligations. Join our employment law experts either in person or virtually, depending on the date, for a comprehensive review and discussion of recent state and federal laws and regulations, including:
California paid sick leave expansion;
Workplace violence prevention;
Reproductive loss bereavement leave;
Minimum wage changes, including industry-specific rates;
Cannabis testing and recruiting changes;
Federal protections for pregnant workers; and
Criminal history regulation changes.
Our employment law experts will also cover relevant court cases from 2023 that affect all employers, cases on the horizon to monitor, poster and pamphlet changes, and best practices.
In-person seminars are conversational, and the interactive format allows questions throughout the seminar. Attendees will receive copies of seminar slides, as well as supplemental materials on important cases and new laws. The two in-person events are held in:
Santa Clara from 9 a.m. to 12:30 p.m on January 11, 2024; and
Costa Mesa from 9 a.m. to 12:30 p.m on January 18, 2024.
Four virtual seminars will be held on:
January 5, 2024, from 9 a.m. to 12:30 p.m;
January 9, 2024, from 9 a.m. to 12:30 p.m;
January 9, 2024, from 1 p.m. to 4:30 p.m; and
January 23, 2024, from 9 a.m. to 12:30 p.m.
Virtual seminars allow participants to submit questions via Zoom during the seminar, are optimized for mobile viewing on tablets and smartphones, and include downloadable seminar slides and supplemental training materials.
Every year, these informative seminars sell out. To learn more or to secure your seat, visit the CalChamber Store or call (800) 331-8877. The virtual seminar cost is $269 ($215.20 for CalChamber Preferred Members and higher); the in-person seminar cost is $349 ($279.20 for Preferred Members and higher).
This seminar is ideal for HR professionals, legal/employment law counsel, office managers, business owners or anyone responsible for hiring and staffing, and is approved for 3.5 HRCI, PDC and MCLE credits.