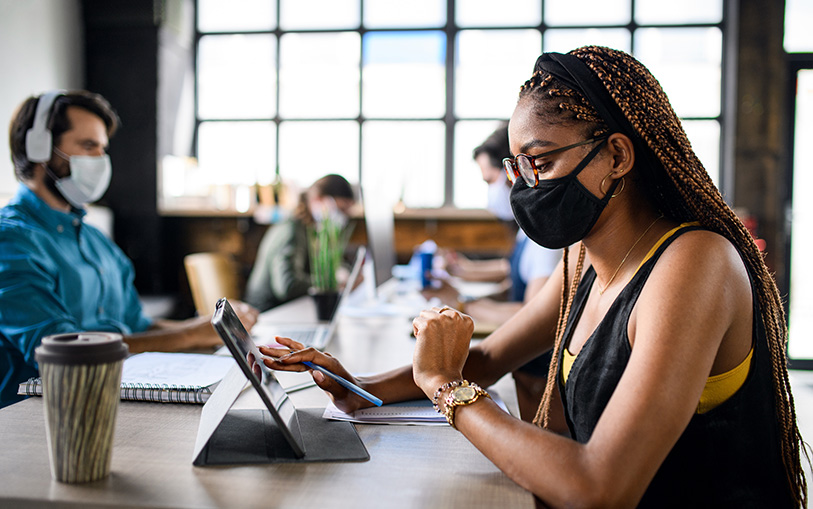 On June 20, 2023, the California Department of Public Health (CDPH) updated its COVID-19 public health order and guidance, changing the definition of "outbreak" in non-health care settings, as well as providing updated guidance on face masks. More information was also included in its "Public Health Order Questions and Answers: COVID-19 Disease Control and Prevention" to include the updated outbreak definition as well as links to various resources.
Since the California Division of Occupational Safety and Health (Cal/OSHA) COVID-19 Prevention Non-Emergency Regulations specifically incorporate the CDPH's definition of outbreak, Cal/OSHA updated their Frequently Asked Questions to reflect the new CDPH guidance.
Outbreaks
Prior to the CDPH's latest update, an outbreak was defined as three or more COVID-19 cases among employees in an exposed group within a 14-day period. The updated outbreak definition is now half as long and is "at least three COVID-19 cases within an exposed group during a seven-day period."
The CDPH states that this new definition aligns with similar changes to the Council of State and Territorial Epidemiologists (CSTE) outbreak definition for schools and health care settings, as well as the CDPH outbreak definition for health care settings​. The definition of outbreak was also based on evidence that the COVID-19 infection incubation period decreased — to an average of just 3.4 days.
This new outbreak definition will impact rules around testing, recordkeeping and face coverings — so employers should confirm that their Injury and Illness Prevention program, as well as other COVID-19 policies and practices, are up-to-date with this latest guidance.
The CDPH can change or update this definition in a future regulation or order.
Face Masks
On May 19, 2023, the CDPH recommends that employers follow the guidance in its new "Get The Most Out of Masking" resource — replacing the previous "COVID-19 Guidance for Face Masking." The new resource includes information regarding:
Masks vs. respirators;
When masks should be worn;
Characteristics of a good mask;
Specifics on various types of masks like the KN95; and
Masking for children.
The CDPH still recommends the use of mitigating tools like face masks to limit the spread of COVID-19. Although its guidance has loosened over time on mandatory face mask use, the CDPH still recommends wearing a face mask:
Around others if you have respiratory symptoms (e.g., cough, runny nose and/or sore throat);
If you've had a significant exposure to someone who has tested positive for COVID-19 (mask for 10 days); and
​If you test positive for COVID-19 — referring to guidance for mask wearing in the CDPH Guidance for Isolation and Quarantine of the General Public​. 
The CDPH will continue to review and update their COVID-19 guidance based on scientific evidence and epidemiological data and strongly encourages all Californians, including employers, to follow their recommendations. Employers should continue to monitor CDPH guidance and Cal/OSHA's FAQs for the latest information on COVID-19.
Sarah Woolston, Employment Law Subject Matter Expert, CalChamber
CalChamber members can read more about "IIPP and COVID-19" in Injury and Illness Prevention Program (IIPP) in the HR Library. Not a member? Learn how to power your business with a CalChamber membership.