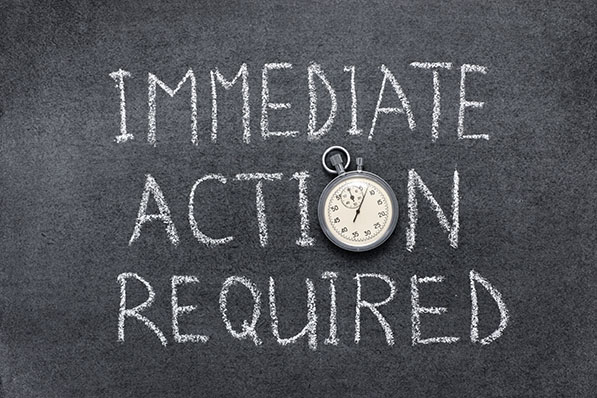 On October 19, 2022, the U.S. Equal Employment Opportunity Commission (EEOC) released an updated "Know Your Rights: Workplace Discrimination is Illegal" poster to replace the previous "EEO is the Law" poster. Covered employers must update their workplace notices with the new required poster immediately — otherwise, they may be fined for noncompliance.
Make sure to use the version marked "(Revised 10/20/2022)," as an incorrect version was uploaded briefly on October 19 before being removed — that one was dated 10/19/2022.
The new "Know Your Rights" poster:
Notes that harassment is a prohibited form of discrimination;
Clarifies that sex discrimination includes discrimination based on pregnancy and related conditions, sexual orientation or gender identity; and
Provides equal pay discrimination information for federal contractors.
A QR code allowing employees to quickly access the EEOC's "How to File a Charge of Employment Discrimination" webpage is also included.
Currently, the poster is available in English and Spanish — other languages will be available later. Print and post the 8.5" x 11" PDF pages to replace the previous "EEO is the Law" poster at each workplace or jobsite.
Remember, posters should be placed in a conspicuous workplace location where notices to applicants and employees are customarily posted. In addition to physically posting the notice, employers are also encouraged to digitally post the notice on their web sites in a conspicuous location. The Americans with Disabilities Act (ADA) requires that notices of Federal laws prohibiting job discrimination be made available in a location that is accessible to both applicants and employees with disabilities that limit mobility.
CalChamber's convenient all-in-one California and Federal Labor Law poster combines 18 separate state and federal employment notices, including the required EEOC poster, that California employers must post. Pre-order CalChamber's 2023 version, which has all the mandatory updates required January 1, 2023. Additionally, employers can purchase Poster Protect® — if a mandatory update is issued in 2023, you'll automatically receive a replacement poster at no additional cost. Current Poster Protect® customers have already received updated EEOC digital notices to print and display.
Katie Culliton, Editor, CalChamber
CalChamber members can read more about Required Posters and Pamphlets in the HR Library. Not a member? See what CalChamber can do for you.