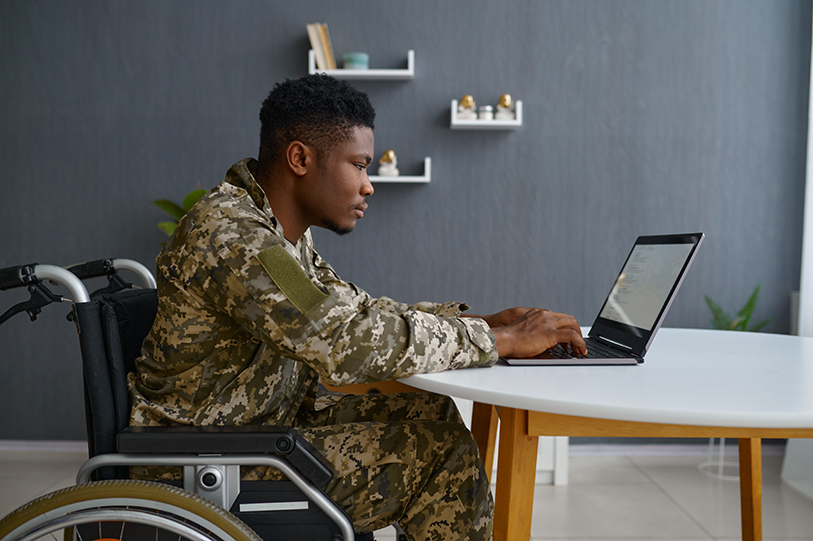 On Monday, August 1, the 2022 U.S. Department of Labor (DOL) Veterans' Employment and Training Service (VETS) filing season begins. Required filers have until September 30, 2022, to file the VETS-4212.
Using the 2022 VETS-4212 or EEO-1 Aligned VETS-4212, all nonexempt federal contractors and subcontractors with a contract or subcontract in the amount of $150,000 or more with any U.S department or agency for the procurement of personal property or non-personal services must comply with this reporting requirement. If you're unsure about whether you're required to file this report, the VETS-4212 Report Advisor helps companies determine if they need to submit this form, and, if so, understand the process.
Contractors can submit the information using one of the following methods:
Filing on the VETS-4212 website;
Emailing reports to VETS4212-customersupport@dolncc.dol.gov; or
Sending the report via postal mail to:

VETS-4212 Submission
Veterans' Employment and Training Service Center
Department of Labor National Contact Center (DOL-NCC)
3110 Fairview Park Drive, Suite 800
Falls Church, VA 22042
Note: Any reports filed before August 1, 2022, are considered part of the 2021 filing cycle. Also, because the processing of mailed VETS-4212 reports may be delayed due to COVID-19-related social distancing measures, contractors are strongly recommended to file their reports electronically.
Upon the successful submission of VETS-4212 report(s), federal contractors will receive an email receipt confirmation for their records.
Due to extreme call volume during the VETS-4212 filing cycle, the DOL asks contractors to use the department's improved frequently asked questions (FAQs) for assistance on issues that may arise during the VETS-4212 filing process. FAQs include how to register or log in to the VETS-4212 reporting application, batch filing information for multiple VETS-4212 reports and how to complete the report.
Katie Culliton, Editor, CalChamber
CalChamber members can visit Veterans Reporting in the HR Library. Not a member? See how CalChamber can help you.