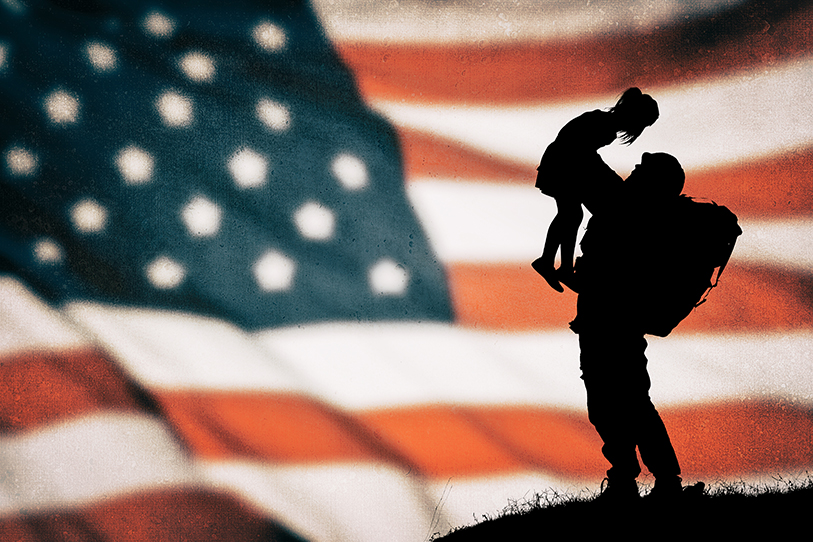 An estimated 18.8 million veterans live in the United States, and according to the California Legislative Analyst's Office, more veterans live in California — about 1.8 million — than in any other state. Veterans Day 2020, Wednesday, November 11, is dedicated to recognizing and thanking the brave individuals who've served in the armed forces, and serves as an excellent reminder of the value, skills and expertise that veterans bring to the workplace each day.
Not only are military veterans and servicemembers highly trained for professionalism and discipline, but they also have an accelerated learning curve and respect for procedures. In fact, a Syracuse University study found that veterans are entrepreneurial, assume high levels of trust, are adept at skills that transfer across contexts and tasks, and have strong team building skills, to name a few; and a Northwestern University Kellogg School of Management article notes that veterans are highly trainable, are leaders, have learned selflessness and know how to take constructive criticism.
"The army is a learning organization," said Col. Dan Friend, former U.S. Army Chief of Staff Senior Fellow at the Kellogg School of Management in the article. "You start with initial training and you constantly return to training, whether it's in your unit, through personal development, or in a formal school as you progress through your career. So, we end up with a group of people who, frankly, have a growth mindset."
In addition, the article notes that by their early 20s, many servicemembers already are responsible for the training and employing of teams, as well as their subordinates' well-being. They're also accountable for millions of dollars in equipment.
"Once you've witnessed what people and teams can achieve with trust, and you've been a part of an organization that puts self-interest aside and focuses on achieving an objective, it stays with you," Friend said in the article. "All the while they're learning how to make decisions, plan, organize, execute, and provide clear guidance to their subordinates at an age much earlier than most of their peers on the outside."
For details on how to hire veterans and best practices, check out the U.S. Department of Labor's (DOL) Employer Guide to Hiring Veterans.
It's also important to remember that state and federal law offer protection from discrimination and retaliation based upon their service, certain job protection rights and more. Visit the U.S. DOL's Uniformed Services Employment and Reemployment Rights Act (USERRA) website for details about federal-level USERRA protections and employer resources.
Jessica Mulholland, Managing Editor, CalChamber
For more information on military and veteran rights and protection, CalChamber members can visit Military Service Leave the HR Library. Not a CalChamber member? See how CalChamber can help you.