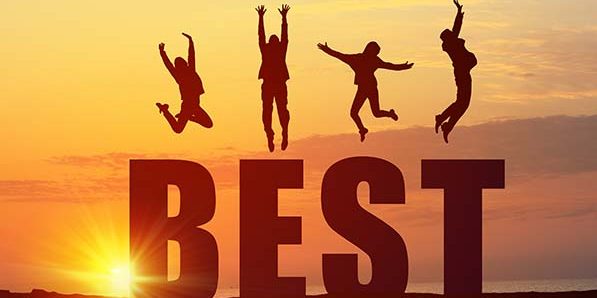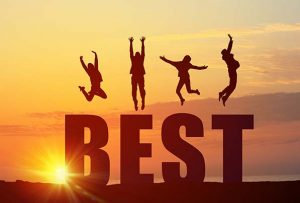 Fifty-seven California Chamber of Commerce member companies were rated high enough by their employees to earn a spot on the 2019 Forbes list of best California employers.
The rankings were compiled by Statista, a market research company, and is divided by state, with 194 businesses listed as the best employers in California.
Forbes' list of "America's Best Employers By State" features employers across many industries, including education, health care, food services, technology, aviation, retail, delivery services and more.
CalChamber Member Companies
Five CalChamber member companies appear in California's Top 10. The CalChamber member companies on the California list include:
In-N-Out Burger (No.2)
Microsoft (No.4)
Google (No. 7)
Boeing (No. 8)
E. & J. Gallo Winery (No. 10)
LinkedIn (No. 11)
Kaiser Permanente (No. 14)
Cisco Systems (No. 15)
Nordstrom (No. 21)
T-Mobile (No. 23)
Ernst & Young (No. 25)
Sutter Health (No. 26)
FedEx (No. 27)
Johnson & Johnson (No. 29)
Sharp HealthCare (No. 31)
Jet Propulsion Laboratory (No. 35)
Whole Foods Market (No. 36)
Intuit (No. 39)
Intel (No. 41)
University of California, Davis (No. 44)
Stanford Health Care (No. 46)
Coca-Cola (No. 47)
Deloitte (No. 53)
Salesforce.com (No. 54)
Sempra Energy (No. 57)
Northrop Grumman (No. 58)
IKEA (No. 61)
Nike (No. 65)
KPMG (No. 67)
Pomona Valley Hospital Medical Center (No. 70)
Walt Disney (No. 73)
Anthem (No. 75)
University of California, Santa Barbara (No. 78)
Lockheed Martin (No. 80)
PG&E (No. 81)
Starbucks (No. 83)
San Diego State University (No. 89)
The Cheesecake Factory (No. 90)
JPMorgan Chase (No. 104)
University of California, San Francisco (No. 112)
Target (No. 134)
Golden 1 Credit Union (No. 138)
TD Ameritrade Holding (No. 139)
General Atomics (No. 143)
Verizon Communications (No. 147)
Charter Communications (No. 148)
Accenture (No. 149)
United Parcel Service (No. 151)
University of California, Berkeley (No. 152)
Torrance Memorial Medical Center (No. 154)
Chevron (No. 155)
Enterprise Holdings (No. 159)
Del Monte Foods (No. 161)
El Pollo Loco (No. 174)
UnitedHealth Group (No. 178)
Volkswagen Group (No. 184)
Oracle (No. 187)
To view the entire list, visit Forbes' America's Best Employers By State.
For more information, visit CalChamber's Top Story.