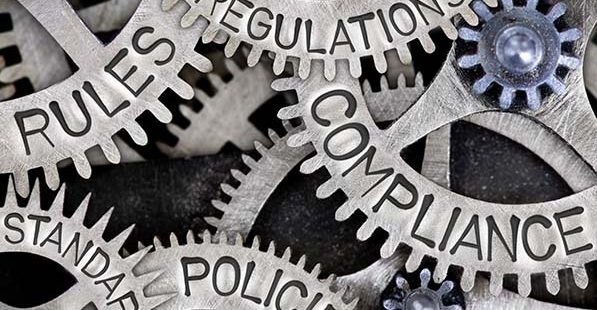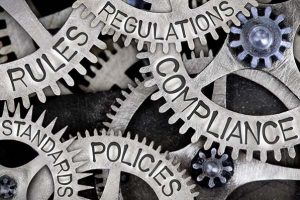 As the owner of a small manufacturing business, I would like to know if there are any new regulations being considered by the Occupational Safety and Health Standards Board (OSHSB) that will affect my company.
Since the beginning of 2019, the Occupational Safety and Health Standards Board has presented seven rulemaking packages for public comment. To date only one of the seven has been completed — the emergency rulemaking for Protection from Wildfire Smoke.
Rules Pending
Pending regulations are listed below by the date of the public hearing.
January 17. Fall Protection in Telecommunications. Section 8615(g) of the Telecommunications Safety Orders was revised as the result of a petition and federal rulemaking. The term "fall restraint system" was substituted for "travel restricting equipment," an exception relating to inclement weather was deleted, and it is required the "system" meet the applicable requirements of section 1670 of the construction safety orders and 2940.6(c) of the electrical safety orders.
March 18. Employee Access to Injury and Illness Prevention Program. New Section 3203(a)(8) is the result of a petition. The new section delineates the process by which an employee or his/her authorized representative may obtain a copy of the employer's injury and illness prevention program, or by agreement, receive an electronic copy.
April 18. Outdoor Agricultural Operations During Hours of Darkness. Revisions to Sections 3441(g) and 3449 were requested by Cal/OSHA. Section 3441(g) will require onsite trucks and farm equipment to have at least one light on the front and one light on the back of the vehicle. The front light will illuminate at least 50 feet in the line of travel. Section 3449 is a table of illumination levels for specified work tasks at the site.
April 18. Single-User Toilet Facilities. Revisions to Construction Safety Orders Sections 1504, 1506, 1526, General Industry Safety Orders Sections 3361, 3364, 3437, 3457 and 5192 bring Title 8 into compliance with Health and Safety Code (HSC) Section 118600 concerning single-use toilet facilities. The proposal does so by making allowances for additional gender-neutral means of compliance with pre-existing Title 8 requirements while conforming to the single-user toilet facility of HSC Section 118600.
May 16. Electric Power Generation, Transmission and Distribution; Electrical Protective Equipment. Electrical Safety Orders Sections 2300, 2305.2 and High Voltage Safety Orders Section 2940.2 and Appendix A to Article 36. The revisions to these sections are technical and editorial, correcting typographical and formatting errors to be consistent with the federal regulations.
June 20. Operator Qualification for Cranes and Derricks in Construction. Construction Safety Orders Sections 1618.1 and 1618.4 have been revised to ensure that California's qualifications for operators of cranes and derricks in construction remain at least as effective as the counterpart federal regulations. Under the Horcher process, the revisions will go into effect the same day they are submitted to the Secretary of State.
Wildfire Smoke
July 18. New Section 5141.1. Emergency adoption to address protection from wildfire smoke. See HRWatchdog's California Emergency Wildfire Smoke Regulation Now in Effect and the July 31 CalChamber podcast for more information and background. More work will be done to fine tune the requirements on August 27 at a division advisory committee meeting.
Information about the advisory committee meeting is available in the OSHB section of the Department of Industrial Relations website.
CalChamber members can read more about Creating a Workplace Safety Plan in the HR Library. Not a member? See what CalChamber can do for you.