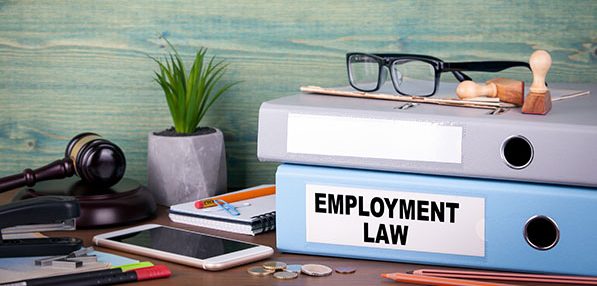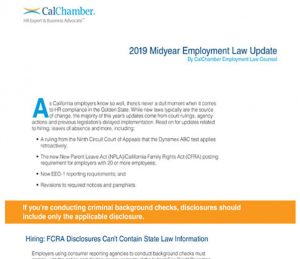 We are over halfway through 2019, and as always, you can count on the Golden State for interesting developments in employment law. Most of this year's updates come from court rulings, agency actions and previous legislation's delayed implementation. Regardless, be sure you're compliant with new and updated hiring, wage and hour and leaves of absence requirements.
Luckily, CalChamber's employment law experts highlight the significant developments so far this year in CalChamber's free 2019 Midyear Employment Law Update white paper. This white paper includes information on:
The Department of Labor Standards and Enforcement (DLSE)'s opinion on the "ABC" test;
The updated New Parent Leave Act (NPLA)/California Family Rights Act (CFRA) posting requirement for employers with 20 or more employees;
New EEO-1 reporting requirements; and
Revisions to required notices and pamphlets.
You'll also learn about updated and new local ordinances effective July 1, and what are "no-match" letters that the Social Security Administration resumed sending to employers regarding Forms W-2.
CalChamber members can download the white paper from the HR Library; nonmembers can download it here.
CalChamber also offers convenient HR compliance products and services for current and comprehensive employment law information. Not a member? See how CalChamber can help you.