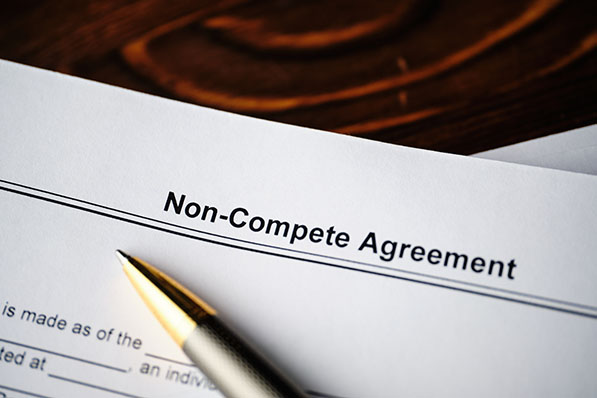 Back in July 2021, President Joe Biden issued his Executive Order on Promoting Competition in the American Economy, which, among other things, encouraged the Federal Trade Commission (FTC) to use its rulemaking authority to restrict the use of non-compete clauses and other agreements that would "unfairly limit worker mobility." On January 5, 2023, the FTC issued a proposed rule that would broadly prohibit the use of employment-related non-compete agreements nationwide.
Specifically, the proposed rule, as currently drafted, would prohibit an employer from entering or maintaining a non-compete agreement with workers or representing to a worker that the worker is subject to a non-compete clause. Employers would also have to rescind any existing worker non-compete clause by the rule's compliance date (180 days after publication of final rule) and notify the affected workers that the non-compete clause is no longer in effect.
The proposed rule defines non-compete clause as any contractual term between an employer and a worker that prevents the worker from seeking or accepting employment after the conclusion of the worker's employment with the employer. It also includes any contractual term that functions as a de facto non-compete. "Worker" is defined broadly to include an employee, independent contractor, extern, intern, volunteer, apprentice or sole proprietor who provide a service to the client/customer.
The rule's only exception is for non-compete clauses between a seller and the buyer of a business when the person restricted by the clause is an owner, member or partner holding at least 25 percent ownership interest in the business entity.
A 60-day public comment window will open when the Federal Register publishes the proposed rule — which means a final rule is likely months away — plus it may face legal challenges.
While a big federal development, this rule wouldn't change much for California businesses since California law already prohibits non-compete agreements. California Business and Professions Code section 16600 provides that "every contract by which anyone is restrained from engaging in a lawful profession, trade, or business of any kind is to that extent void."
The only exceptions to the non-compete agreement prohibition under California law is for the sale of a business, dissolution of a partnership or if necessary to protect trade secrets.
The California Supreme Court has repeatedly confirmed that non-compete agreements are unenforceable in California. Agreements that restrict an employee's ability to pursue similar employment after leaving a job are prohibited, even if they are narrowly written and leave a substantial portion of the available employment market open to the employee.
James W. Ward, J.D., Employment Law Subject Matter Expert/Legal Writer and Editor, CalChamber
CalChamber members can read about Noncompetition Agreements Generally Prohibited in the HR Library. Not a member? See what CalChamber can do for you.