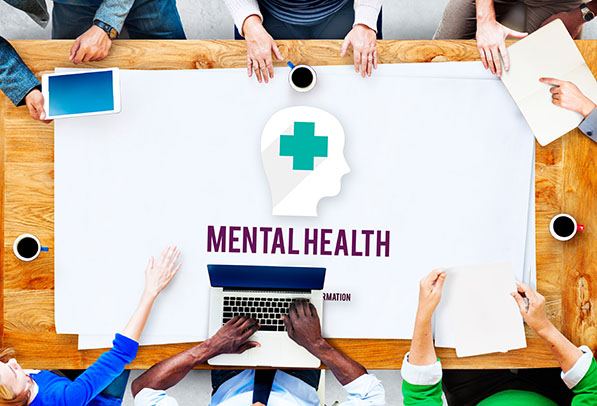 The Mental Health Services Oversight & Accountability Commission (MHSOAC) has released a draft workplace mental health report, Working Well: Supporting Mental Health at Work in California, which includes a set of findings, recommendations and standards for workplace mental health in California — and the public is invited to share their thoughts on the draft report in a January 12 meeting.
Nearly one in five Californians face unmet mental health needs, and, since adults spend, on average, a third of their time at work, the workplace is a great opportunity to promote employee mental health. So, in 2018, SB 1113 directed the MHSOAC to establish a framework and voluntary standards for promoting mental health in the workplace, and the Workplace Mental Health Subcommittee engaged employers, employees, experts and others to develop these standards.
The MHSOAC draft report recommends that California, including the private sector, launch a workplace mental health center of excellence to help employers address stigma, improve mental health literacy and ensure access to comprehensive mental health care.
The voluntary standards for mental health in the workplace are:
Leadership and organizations commitment;
Positive workplace culture and climate;
Access to services;
Crisis preparation, response and recovery; and
Measurement, evaluation and continuous quality improvement.
The report details specific strategies for achieving — and offers an implementation guide on how to achieve — these standards for employers interested in doing so.
The Workplace Mental Health Subcommittee meets on Thursday, January 12, 2023, from 1 p.m. to 4 p.m. via Zoom, during which verbal comments from the public can be made on the report. After hearing and considering public comments, the subcommittee will direct the MHSOAC to make changes to the draft as needed and consider submitting the draft for adoption.
Katie Culliton, Editor, CalChamber
CalChamber members can read Contribute to Employees' Well-Being: Mental Health Resources on HRCalifornia. Not a member? See how HRCalifornia can help you.