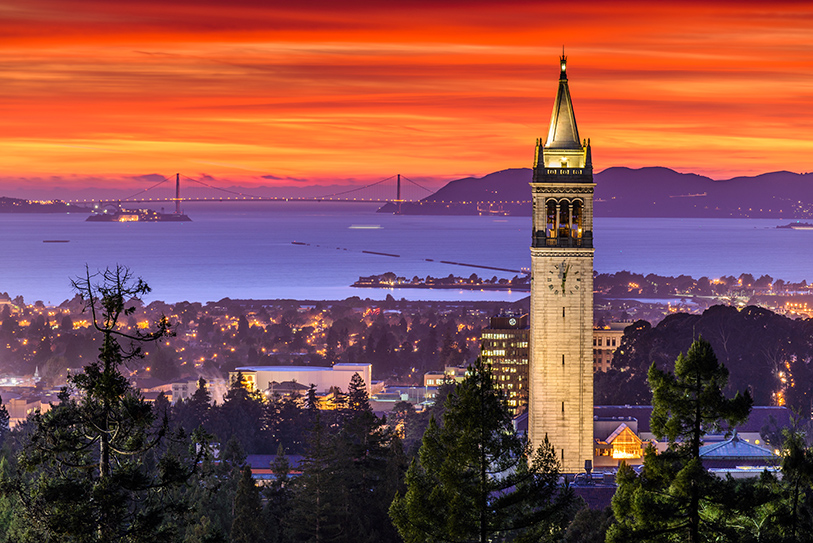 Editor's note: This blog was updated on June 21, 2023, to clarify that the Berkeley Fair Workweek Ordinance becomes operative in January 2024.
On November 22, 2022, Berkeley's City Council voted unanimously to approve a Fair Work Week Ordinance, which applies to a broad range of businesses such as retail, healthcare, restaurants and nonprofits. . The ordinance took effect in January 2023, but according to the ordinance's terms, it won't become operative until January 2024. Similar to the city of Los Angeles's recently passed Fair Work Week Ordinance, covered employers must provide work schedules at least two weeks in advance and provide 11 hours of rest between shifts, among other requirements.
Covered Employers/Employees
Berkeley's Fair Work Week Ordinance applies to businesses with 10 or more employees in the city of Berkeley that are:
Primarily engaged in the building services, health care, hotel, manufacturing, retail or warehouse services industries, and employs 56 or more employees globally; or
Primarily engaged in the restaurant industry and employ 100 or more employees globally; or
Primarily engaged in the retail or restaurant industries as a franchisee and are associated with a network of franchises with franchisees employing in the aggregate 100 or more employees globally; or
Not-for-profit corporations that employ 100 or more employees globally.
An employee must perform at least two hours of work in the city of Berkeley to qualify for protection. The new ordinance doesn't apply to an employee who is exempt from Labor Code section 510 or receives a monthly salary that's at least twice the local minimum wage.
Requirements
The Berkeley Fair Work Week Ordinance creates additional responsibilities for covered employers, including:
Advanced notice of work schedules and schedule changes: Employers must provide employees with a written good faith estimate of their work schedule. The employee can submit a written request to modify the estimated work schedule, which the employer must then respond to in writing. Employers must provide at least two weeks of notice to employees of their work schedules by either posting the schedule or providing it electronically. Covered employers must provide written notice of any change to an employee's work schedule within 24 hours of a schedule change. The employee has a right to decline the change.
Right to rest: An employee has a right to decline a work shift that starts less than 11 hours after the end of the previous shift. However, if an employee agrees in writing to have less than 11 hours rest between shifts, then the employer must pay the employee one and one-half times the regular rate of pay for any hours worked less than 11 hours following the end of the previous shift. This means if an employee agrees in writing to start a shift eight hours after their previous shift, the employee is entitled to one and a half times the regular rate of pay for the first three hours of their subsequent shift.
"Predictability pay" for changes to work schedules: Covered employers must provide one to four hours of predictability pay if they change an employee's schedule without proper notice. The amount of predictability pay owed will depend on whether the employer gave at least 24 hours' notice. However, there are certain exceptions to predictability pay, including the employee initiating the shift change or a business being unable to operate due to an act of nature such as a fire, to name a few.
Offering work to existing part-time employees: Before hiring new employees, employers must offer the additional hours to part-time employees who've worked for more than two weeks if they're qualified to do the work and aren't already scheduled to work during those available hours. The part-time employees have 24 hours to accept the offer.
Work schedule for new hires: Employers must provide an anticipated work schedule to new hires.
Right to request a flexible working arrangement: Employees have the right to request a modified work schedule, including, but not limited to, changes in shift start times, working part time or having a reduction in work duties. Berkeley's Family Friendly and Environment Friendly Workplace Ordinance (FFWO) is specifically mentioned for this flexible working arrangement, and a separate anti-retaliation provision protects employees who make a request under the Fair Work Week Ordinance or the FFWO.
The requirements of all or portions of this new ordinance may be waived in a bona fide collective bargaining agreement.
Notice, Posting and Recordkeeping
Covered employers must post a Fair Work Week Ordinance notice in English and any other languages required in implementing regulations. Covered employers must also give written notice of this ordinance to each current employee and to each new employee at time of hire. They must also retain records for at least three years and permit the city access to inspect them.
The City Manager's Department enforces this ordinance and may institute fines and other remedies for violations. Employers are prohibited from retaliating or discriminating against employees who exercise their rights under this ordinance.
Berkeley is expected to publish regulations and guidance on the Fair Work Week Ordinance to assist employers.
Sarah Woolston, Employment Law Counsel/Subject Matter Expert
CalChamber members can read more about other Berkeley ordinances on HRCalifornia. Not a member? See what CalChamber can do for you.