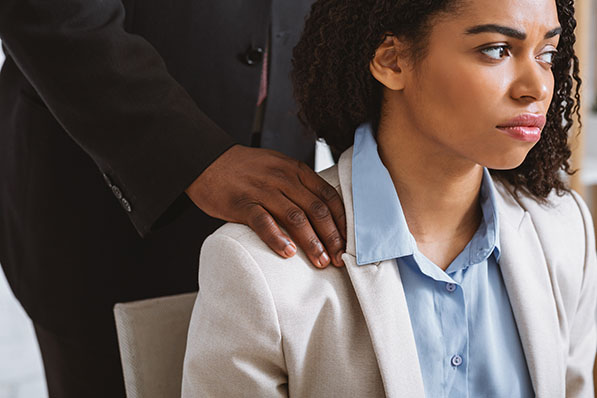 One of my supervisors just reported to me that they received complaints about harassment from a coworker but did not report them to us because the conduct occurred after work hours and the employees did not want to file "formal" complaints. Is there anything more we have to do at this point?
Situations like these often are confusing for employers and can lead to significant exposure to liability due to the employer's strict obligations under the law to prevent harassment and discrimination in the workplace.
This is due in large part to a misunderstanding about when and where an employer may intervene in conduct that occurs away from the workplace during nonworking hours.
State Law Requirements
To start, employers should know how California's anti-harassment law, the Fair Employment and Housing Act (FEHA), directs employers to respond to employee complaints.
Under the FEHA, employers who learn of potential unlawful harassment, discrimination or retaliation must conduct a prompt, impartial and thorough investigation into the complaint.
Further, under the FEHA, a supervisor's conduct may create strict liability for employers for FEHA violations regardless of whether the employer was aware of that supervisor's conduct — including when the supervisor is either the harasser or receives complaints of harassment from employees but fails to act on them.
For a supervisor, it may be common knowledge to report an employee's complaint that's made during work hours to the appropriate manager in the organization. But other common issues may arise that, at first glance, aren't so clear.
No 'Off the Record'
One such commonly misunderstood situation is the "off-the-record" complaint — where the employee brings to their supervisor a workplace harassment issue, but then says they don't want to "file a formal complaint."
Employees often make this type of complaint because they're concerned about negative reactions from either their alleged harasser or the employer. This can be confusing for supervisors, as they want to respect their employees' wishes.
But if the supervisor chooses not to report the complaint because the employee didn't want to pursue it further, this can result in liability for the employer — because there's no such thing as an "off-the-record" complaint.
If an employee raises a harassment issue, the supervisor must report it to the appropriate person within the organization. This also holds true when either a third party raises the complaint on behalf of another employee or the supervisor witnesses harassing conduct, but no one complains.
Conduct Outside of Work
Similar to the off-the-record complaints, responding to complaints about conduct that occurred away from the worksite and/or after hours can be confusing. After all, employers have little control over employees who aren't working or at the worksite.
If a supervisor receives a complaint about conduct that occurred between two employees offsite or after hours, however, the supervisor must report that complaint as well.
The FEHA requires employers to take steps to prevent harassment in the workplace. If an employee is harassing a coworker outside of the workplace, that can contribute to a hostile work environment and must be addressed — or the employer risks violating the FEHA.
Ultimately, an employer may be liable for hostile work environment claims if a supervisor fails to report these types of complaints and the employer took no action to address the conduct.
Supervisor Training
Due to the strict requirements under the FEHA, employers should be committed to providing comprehensive training to their supervisors that not only addresses the basics in workplace harassment prevention but also educates on these more complex and misunderstood concepts.
Matthew J. Roberts, Employment Law Counsel/Subject Matter Expert 
The CalChamber offers interactive online training that fulfills legal compliance obligations for both supervisors and nonsupervisors, and includes cinema-quality videos based on real-life situations. For more information, visit the CalChamber Store.