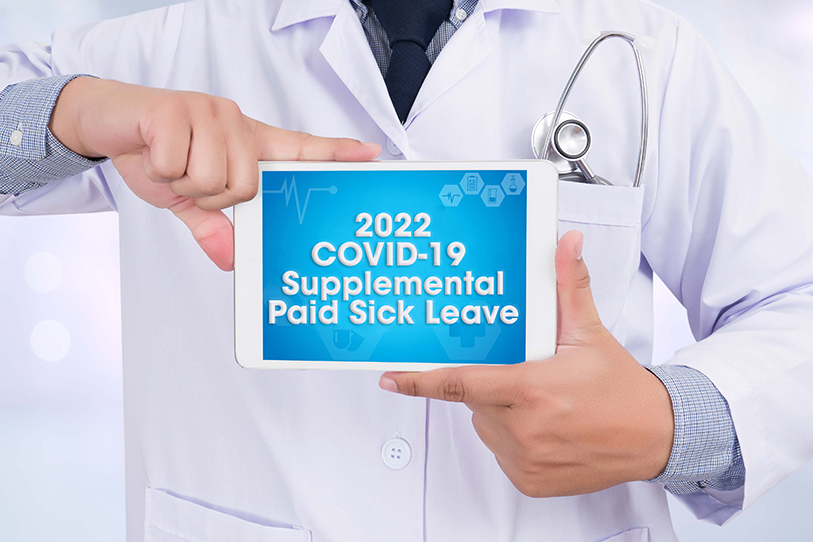 As previously reported, Governor Gavin Newsom signed Senate Bill (SB) 114 into law on February 9, 2022, which has revived COVID-19 Supplemental Paid Sick Leave and will provide eligible employees with up to 80 hours of paid leave for COVID-19-related qualifying reasons. And while the law has a 10-day grace period before employers must begin complying with the law's various requirements on February 19, 2022, it is retroactive to January 1, 2022, and will remain in effect through September 30, 2022.
In addition to complying with the leave provision requirements by February 19, 2022, employers must also include certain information on employee paystubs and display a poster about the law in the workplace. This workplace posting, which the law required the Labor Commissioner's office to create and make available no later than February 16, is now available on the Labor Commissioner's website. The posting is available in English and Spanish.
Employers must post the notice in a conspicuous location at their worksite and provide it to employees working remotely. Under the law, employers are expressly authorized to electronically distribute the poster to their remote workforce, such as via email.
At the time of publication, Frequently Asked Questions (FAQS) for the law have not yet been published. Employers should review and continue to monitor the Labor Commissioner's COVID-19 Supplemental Paid Sick Leave FAQs page for updated guidance on the new leave.
Bianca N. Saad; Vice President, Labor and Employment – Content, Training and Advice; CalChamber
CalChamber members and nonmembers can read more about COVID-19: Federal, State and Local Leave Issues in the HR Library. Like what you see? See how CalChamber can help you.