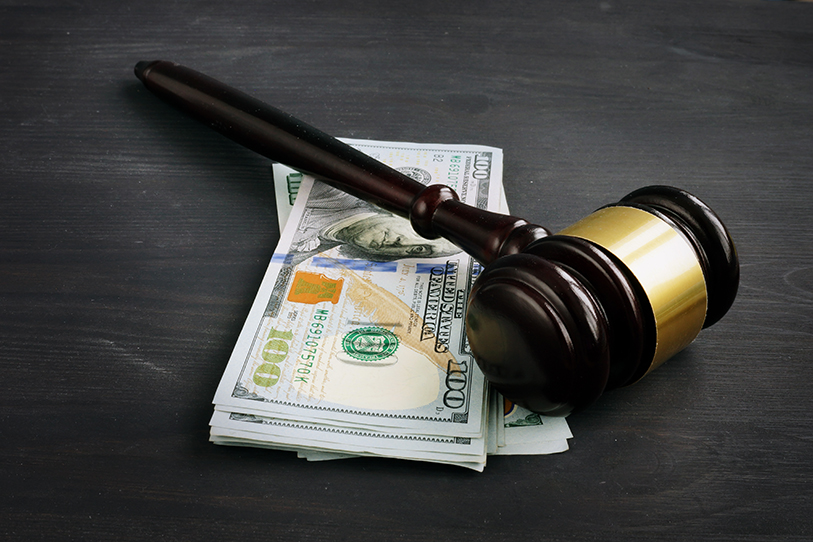 Although the California Labor Commissioner has allocated many resources to enforcing COVID-19-related infractions during the pandemic, that doesn't mean it's turned a blind eye to traditional California labor laws. In fact, it's quite the opposite.
Recently, in investigating allegations of illegal and unfair business practices, the California Labor Commissioner issued or had affirmed nearly $3.5 million in citations against employers for retaliation, unpaid wages and failure to comply with itemized statements provisions. 
Closing Without Paying Workers
The California Labor Commissioner filed a lawsuit to collect nearly $1.3 million in unpaid wages and damages owed to 189 workers following the closure of a wholesale bakery in Southern California.
In November 2018, the bakery informed employees of layoffs through Worker Adjustment and Retraining Notification (WARN) Act notices. The bakery closed the following month without paying workers for their last two weeks of work or any of their accrued vacation wages. After the closure, creditors took possession of the bakery's assets, except accounts receivable, and sold the property to new owners.
"State law provides that workers must be paid first when a business closes and its assets are sold," said Labor Commissioner Lilia García-Brower in a press release.
Besides the lawsuit, the Labor Commissioner's has cited the former bakery, new bakery and a private equity firm. The citations include $216,045 in minimum and contract wages, $20,855 in overtime wages, $58,716 in vacation wages, $190,704 in liquidated damages and $800,981 in waiting time penalties.
Even when closing down, an employer must still meet final pay requirements. Once an employee has their employment severed, they must be paid their final pay, including owed vacation and paid time off, to the best of the employer's ability.
Workplace Retaliation
A Los Angeles fast food franchisee was cited $125,913 for workplace retaliation and labor law violations, including illegally firing four workers for reporting unsafe working conditions during the COVID-19 pandemic. The workers had advised their employer about unsafe working conditions and participated in strikes over safety concerns before they were fired. The citations included $45,193 in lost wages, $40,000 in Section 98.6 retaliation penalties, $40,000 in Section 1102.50 retaliation penalties and $720 in interest due. In addition, the workers must be reinstated to their jobs, and any negative references must be removed from their personnel files.
Employers should be aware that the California Labor Code prohibits retaliating against an employee who blows the whistle to any government agency regarding any violation of a statute, regulation or rule. The California Division of Occupational Safety and Health (Cal/OSHA) has a separate whistleblower retaliation protection.
Wage Theft
A hearing officer upheld the Labor Commissioner's $2 million in wage theft citations against a Southern California drywall contractor. The drywall contractor appealed the citations, but a hearing officer affirmed each citation in January 2021. 
In 2018, a Labor Commissioner's office investigation found that more than 472 workers across 26 construction projects were not properly compensated for overtime and/or rest breaks, and 28 workers were paid less than minimum wage. Citations were also issued for failing to comply with itemized statement provisions.
Enforcement investigations typically include a payroll audit of the previous three years to minimum wage, overtime and other labor law violations, and then calculate payments owed and penalties due.
"In construction, unscrupulous contractors attempt to obscure their wage theft by paying workers a flat rate rather than for all hours worked," said then-Labor Commissioner Julie A. Su in a press release. "But a daily or other flat rate system does not take the place of minimum wage and overtime obligations."
Employers should consult with legal counsel if they have any questions about final pay, potential retaliation claims and properly compensating employees.
Katie Culliton, Editor, CalChamber
CalChamber members can read more about Final Pay and Wage and Hour Enforcement and Penalties in the HR Library. Not a member? See what CalChamber can do for you.