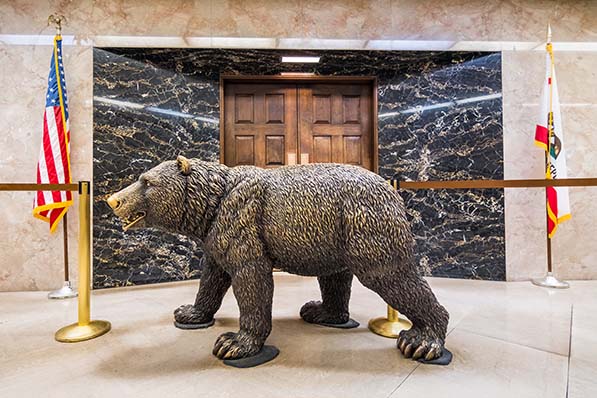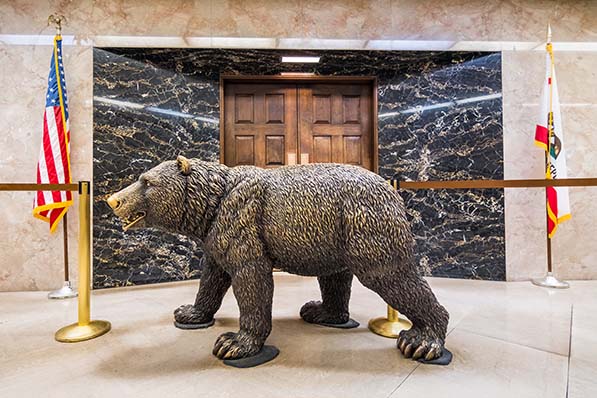 Sunday, October 13, 2019, was the last day for Governor Gavin Newsom to either sign or veto legislation that the California Legislature passed in 2019. Employers need to be aware of a few significant new 2020 employment laws that may affect their daily business operations, policies and employees. Some new laws make significant changes while others make smaller changes to existing law.
Here's what to look forward to in 2020:
New Employee Classification Test: AB 5 codifies the "ABC" test adopted by the California Supreme Court in Dynamex Operations West, Inc. v. Superior Court of Los Angeles. The test determines when a worker is an independent contractor, although numerous industry exemptions were included in AB 5.
Expanding Statute of Limitations for FEHA Claims: Someone alleging violation of the Fair Employment and Housing Act (FEHA) currently has one year to file a complaint with the Department of Fair Employment and Housing (DFEH). AB 9 extends that period from one to three years.
AB 9 is a repeat of 2018's AB 1870, which Governor Jerry Brown vetoed. Governor Brown believed the one-year limit encouraged prompt reporting and resolution of disputes while evidence and memories are still fresh. Because AB 9 triples the statute of limitations to three years, it will be even more important for employers to keep detailed, accurate and contemporaneous employment-related documentation.
Employee Data Exempt from CCPA … For Now: The California Consumer Privacy Act (CCPA), passed in 2018, changed the rules for consumer data collection, allowing consumers to know about, and have deleted, data that businesses collected about them, among other things. The broad CCPA language encompasses both employees and job applicants, which meant employees, upon request, could potentially ask to have information from their personnel files deleted under the CCPA. AB 25 exempts employee data from the CCPA; however, the exemption is only good for one year.
Banning Mandatory Employment Arbitration Agreements: AB 51 attempts to effectively ban mandatory arbitration agreements with employees. Last year, Governor Brown vetoed a virtually identical bill, AB 3080, citing his recognition that the bill "plainly violates federal law."
This bill does not apply to any arbitration agreements entered into prior to January 1, 2020, so employers may wish to seek legal counsel on how to proceed with amending their arbitration agreements after January 1, 2020.
Expansion of Paid Family Leave: Under SB 83, beginning July 1, 2020, the maximum duration of Paid Family Leave (PFL) benefits an individual can receive from California's State Disability Insurance program will be increased from six to eight weeks.
Expanded Lactation Accommodation Requirements: SB 142, modeled after San Francisco's lactation accommodation ordinance, expands employer requirements to provide appropriate workplace lactation accommodations. Specifically, a lactation room must be close to the employee's work area, shielded from view, free from intrusion and have certain features, like electricity. The employer also must provide access to a sink with running water and a refrigerator. Employers must also create and implement a lactation accommodation policy.
Prohibiting Discrimination Based on Protected Hairstyles: SB 188 expanded the definition of race under the FEHA to prohibit racial discrimination and harassment based upon a person's natural hairstyle. Most significantly, this impacts workplace dress codes and grooming standards that prohibited certain hairstyles. Under SB 188, natural and "protective" hairstyles such as "braids, locks, and twists" are now protected.
Extending the Deadline to Complete Sexual Harassment Prevention Training: SB 778 extends the sexual harassment prevention training deadline under SB 1342 from January 1, 2020, to January 1, 2021.
Governor Newsom also vetoed several CalChamber-opposed bills, including:
AB 589 would have, among other things, created onerous requirements for employers to post and provide employees with a "Worker's Bill of Rights," have the employees sign it, provide a copy, and keep the original for three years. It also would have created duplicative civil penalties. Governor Newsom recognized the bill's requirements were overly burdensome for employers in his veto statement.
SB 218 would have amended the FEHA to allow local governments in Los Angeles County to enact their own anti-discrimination ordinances similar to the FEHA, which would have created uncertainty, inconsistency, and confusion with regard to the application and interpretation of the FEHA.
James W. Ward, Employment Law Subject Matter Expert/Legal Writer and Editor
CalChamber employment law experts will cover the new employment laws for 2020 in the October 24 issue of our HRCalifornia Extra newsletter (subscribe to HRCalifornia Extra) and in our annual new laws whitepaper (coming in November). Not a member? See how CalChamber can help you.