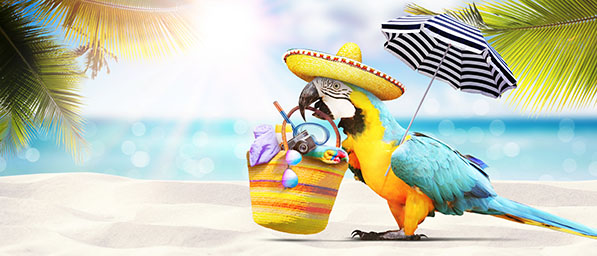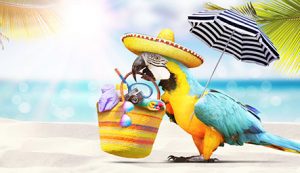 Hotter temperatures and no school for the kids means many employees are using up their vacation time. In fact, nearly six in 10 workers (58 percent) save their vacation time for June, July and August, according to a recent Accountemps survey. Respondents plan to take an average of 10 days off during these summer months.
With its great summer weather and variety of outdoor activities, California cities top the list for summer vacations days. Employees in San Francisco plan to take the most vacation days, with an average of 13 days away from work this summer. Los Angeles is the top vacation-time-saving U.S. city with 74 percent of workers preserving time off for summer. In contrast, Phoenix, where the average daily summer temperature is over 100 degrees, had the fewest workers (44 percent) saving time for a summer vacation.
These employee absences can result in potential productivity gaps if not planned for accordingly. Employers might not be able to grant specific vacation dates requested, especially if employees request the same vacation days. Production schedules and coverage needs may conflict with dates that employees need.
Employers can set policies regarding when vacations can be taken and for how long. For instance, if an employer knows that August is a busy month for completing and shipping products, the employer's vacation policy could state that vacation requests will not be approved for August, absent extenuating circumstances.
You can also require advance notice of vacation and supervisory approval of any vacation requests.
"Summer vacations can impact a company's operations and productivity, but anticipating and planning for staff absences — including bringing in temporary support — can help minimize disruptions," said Michael Steinitz, senior executive director of Accountemps, in a press release.
Manage work expectations by assessing your business needs ahead and identifying the required number of shifts and employees needed to cover the projected business during the summer. Once you determine your needs, inform your employees in advance of the need for coverage during the summer, critical dates that are important to meeting company goals and the days (if any) that the company will be closed or will close early.
While it may be too late for this summer, consider discussing vacation absences in advance of summer 2020. Encourage employees to plan out their vacation time for the year in January or February. Overall, if employees give more advance notice for vacation, they're more likely to get it approved and you have more time to plan for the departure — a win for everyone!
Jessica Mulholland, Senior Editor, CalChamber
CalChamber members can find more information about vacation time in the HR Library on HRCalifornia. Not a member? See what CalChamber can do for you.