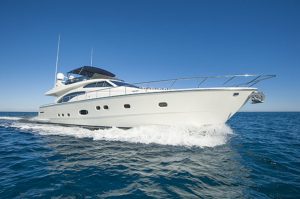 Is a trip to Italy what you expect to see when an employee submits an expense report? How about a brand-new motorcycle? A yacht? A chicken statue with a top hat?
Employers reported these very real expense reimbursement submissions in a recent Robert Half survey. Fifty-six percent of employers have seen an increase of "inappropriate expense report requests" in the last three years, according to the survey. Some of the requested reimbursements truly run the gamut, going from the opulent (a Lamborghini) to the bizarre (a cow).
Typical, legally-required reimbursements include mileage, employer-required cell phone use and training-related expenses. But this survey shows how brazen some employees can be with expense reimbursement requests. Some other outlandish reimbursement requests were:
Super Bowl tickets;
Kids' clothing;
Cat litter;
Pearls;
Chandeliers;
Plunger;
Pogo stick;
Bear rug;
Tractor; and
Tree.
As bizarre (and arguably hilarious) as these expense requests seem, overly zealous expense reporting is an expensive and growing problem for many employers. Fraudulent expense reimbursements accounts for 14.5 percent of all business fraud, and cost businesses a median amount of $26,000, reports a 2012 Association of Certified Fraud Examiners study.
Many organizations have turned to technological solutions for expense reporting – only 14 percent of all companies still use manual processes. However, technology can only go so far in preventing and detecting expense reimbursement fraud. Communication and clearly-worded policies are the most important way to help prevent unscrupulous employees from fudging the numbers to their advantage.
"Do everything possible to make sure there is no ambiguity among employees about what constitutes a valid business expense. Regularly share your policies and include examples of past tricky situations to clarify gray areas," recommends Tim Hird, Robert Half executive vice president, in a press release.
Mike McCluskey, Senior Technical Editor
CalChamber members can read more about Expense Reimbursements in the HR Library. Not a member? See what CalChamber can do for you.