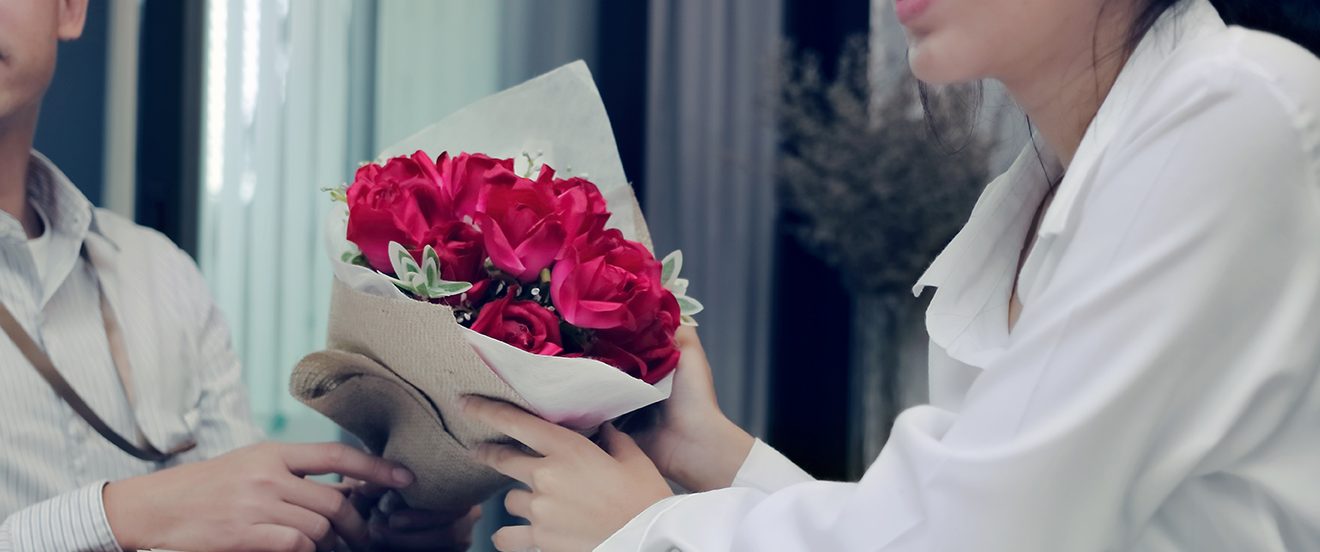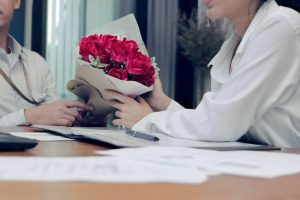 As cold, wet weather blankets California, fewer people will be celebrating Valentine's Day this year, according to a National Retail Federation (NRF) survey. Only 51 percent of Americans plan to celebrate, but they plan to spend more money and not just on gifts for their sweethearts.
"The vast majority of Valentine's Day dollars are still spent on significant others, but there's a big increase this year in consumers spreading the love to children, parents, friends and coworkers," NRF President and CEO Matthew Shay said in a press release. For some people, their significant other may also be their co-worker.
In Vault.com's annual Office Romance survey, approximately 58 percent of respondents said they have participated in an office romance at some point in their careers while only 37 percent have intentionally avoided office romances. As people grow older, they are more likely to have a relationship with a co-worker — only 30 percent aged 18-21 have engaged in a work relationship as compared to 72 percent over the age of 50.
Employers are legitimately concerned that one of the employees in an office relationship may report sexual harassment or sexual discrimination. Additionally, California employers can be held strictly liable for a supervisor sexually harassing a subordinate. Strictly liability means the employer has absolute legal responsibility for any harm – the employer does not have to be found careless or negligent.
While only 59 percent of workers knew whether their office has a policy on office romantic relationships, dating between managers and subordinates has reached a new all-time low. Perhaps due to the #MeToo movement, only 13 percent of managers have dated a subordinate (the lowest ever in this survey) and 11 percent of workers have dated a supervisor.
Additionally, the work environment may be negatively affected by the couple's romantic behaviors or if the couple breaks up. Even though 75 percent of workers believed their relationship didn't affect anyone else, issues such as personal problems, fights, gossip and rumors may distract co-workers and affect the reputation of the company.
However, with 64 percent choosing to keep their relationship mostly a secret with 26 percent of those only telling a select few, companies may find it hard to know about every office romantic relationship. Only 16 percent tell everyone including their supervisors.
Still, 72 percent of workers who participated in one office romance would do so again. As one survey participant commented, "Sometimes you can't help that you work together! No need to miss out on someone you might really like or enjoy just because you work at the same firm — as long as you know how to be mature about it and not do anything inappropriate at the work place or do anything that could affect your work or their work."
California employers have a duty to prevent sexual harassment in the workplace. Starting January 1, 2019, California employers with five or more employees are required to provide two hours of sexual harassment and abusive conduct training to all supervisors and one hour of such training to nonsupervisory employees before January 1, 2020.
CalChamber's online, interactive 2-Hour California Harassment Prevention Training for Supervisors and 1- Hour Online California Harassment Prevention Training for Employees help employers fulfill this requirement. Individual learners can take their self-paced course in English or Spanish.
Katie Culliton, Editor, CalChamber
CalChamber members can use the Consensual Relationship Agreement form in the HR Library. Not a member? See how CalChamber can help you.