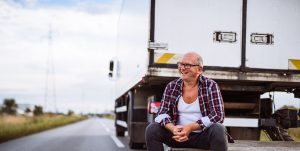 California's Labor Commissioner is challenging a recent Federal Motor Carrier Safety Administration (FMCSA) determination that federal law preempts California's meal and rest break rules for certain truck drivers.
On December 21, 2018, the FMCSA issued a determination of preemption, in which it concluded that federal law (49 U.S.C. 31141(c)) preempts California's meal and rest break rules as they apply to property-carrying commercial motor vehicle drivers covered by the FMCSA's hours of service (HOS) regulations.
In its decision, the FMCSA determined that California's meal and rest break rules:
Are laws on commercial motor vehicle safety;
Are more stringent than the FMCSA's HOS regulations;
Have no safety benefits that extend beyond those already provided by federal law;
Are incompatible with the federal HOS regulations; and
Cause an unreasonable burden on interstate commerce.
The California Labor Commissioner filed a petition with the U.S. Court of Appeals for the Ninth Circuit on February 6, 2019, asking the court to review and reverse the FMCSA's determination on the grounds that federal law does not preempt California's meal and rest break laws.
As California Attorney General Xavier Becerra explained in a press release about the petition, "It is well within a state's rights to establish standards for the welfare of our workers … Truck drivers, like every other person protected under California's labor laws across hundreds of different industries, deserve adequate meal and rest breaks."
Employers with employees covered by the FMCSA's HOS regulations should monitor the status of the Ninth Circuit petition and consult legal counsel for any compliance concerns.
Erika Pickles, Employment Law Counsel/HR Adviser
CalChamber members can view more information on California's Meal and Rest Break Requirements in the HR Library. Not a member? See how CalChamber can help you.