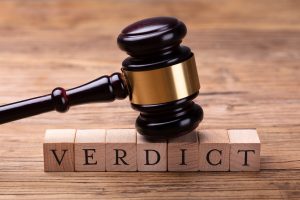 During our annual Employment Law Update seminar road trip, we discussed several "cases to watch" in 2019. For those of you who attended, we've got a case update on one of them! For those of you who missed it, an employee sued a former employer for unpaid wages under California's Labor Code and also sued the third party payroll company that the employer used for timekeeping and other related tasks.
Last week, the California Supreme Court decided that a former employee cannot sue his/her former employer's payroll company (Goonewardene v. ADP, LLC., S238941).
An employee sued her former employer for unpaid wages and retaliation and also sued the employer's payroll company for failing to provide proper pay records. The claims against the payroll company fell under contract law, tort law and California's Business and Professions Code, not under California's Labor Code. However, because so many employers rely on third party payroll companies for payroll services, the consequences of a "bad" decision could have had a negative impact on employers.
Recognizing the benefit to employers who utilize third party payroll companies and the consequences an adverse ruling would have, like an increased exposure to litigation leading to higher costs for services, the California Supreme Court rejected the former employee's claims.
While this case has a happy ending for payroll companies, it reminds employers to make sure they are properly compensating employees and correctly tracking employees' time. This decision emphasizes that the responsibility of compliance is on the employer, not on the payroll services provider.
Erika Frank, Executive Vice President, Legal Affairs, and General Counsel
Don't miss out on CalChamber's informative seminars! Register now for HR Boot Camp, where CalChamber's employment law experts provide compliance information on HR core fundamentals, and Leaves of Absence: Making Sense of It All, common and more difficult-to-resolve issues related to leaves of absence are discussed.
CalChamber members can read more about Hours of Work and Recording Time Worked in the HR Library. Not a member? See how CalChamber can help you.