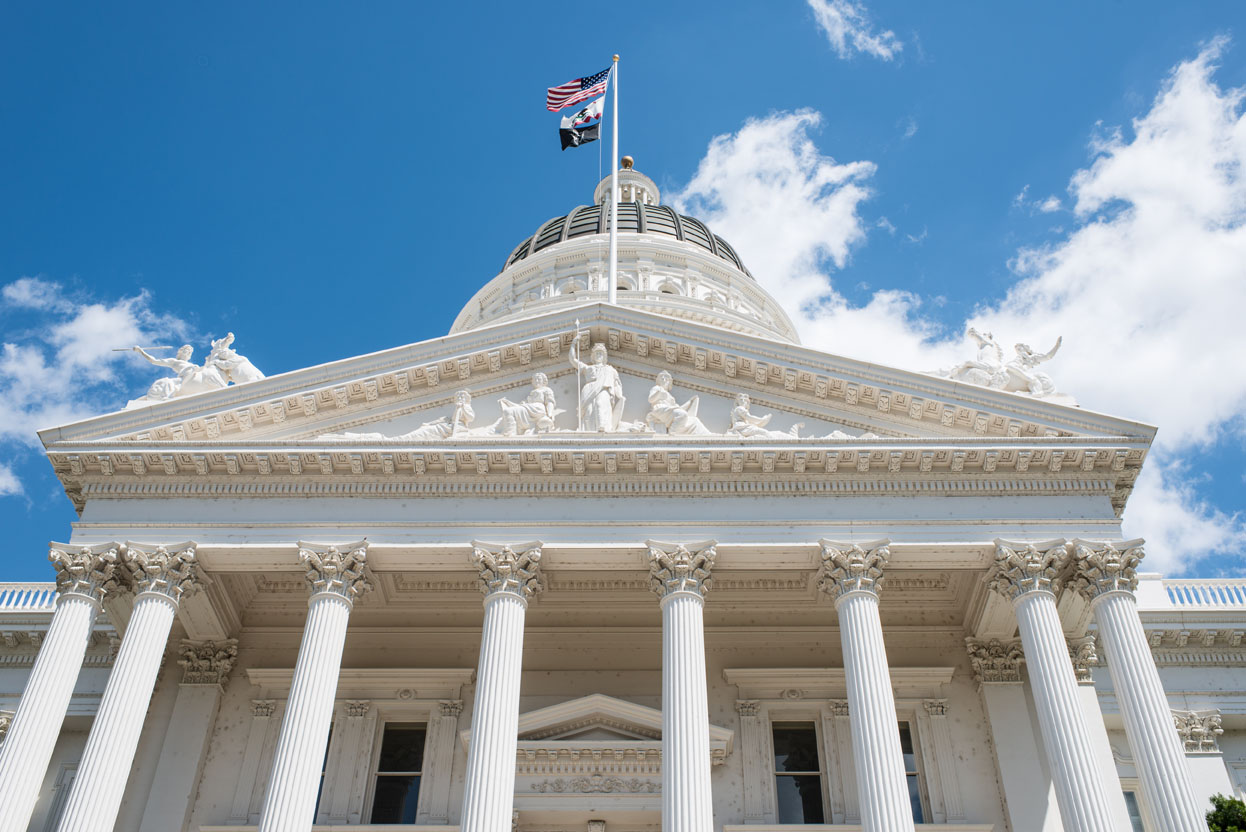 In this episode of The Workplace podcast, CalChamber Associate General Counsel Matthew Roberts and CalChamber Policy Advocate Ashley Hoffman review several new laws that will affect California employers in 2024: SB 616 (Gonzalez; D-Long Beach), expansion of paid sick leave; SB 848 (Rubio; D-Baldwin Park), reproductive-related bereavement leave; and two bills dealing with cannabis use, AB 2188 (Quirk; D-Hayward) and SB 700 (Bradford; D-Gardena).
SB 616: Mandatory Paid Sick Leave Expansion
Effective January 1, 2024, California employers will need to provide employees with five days or 40 hours of paid sick leave, Hoffman explains. In the case of accrual caps where an employee accrues one hour for every 30 hours worked, the accrual can be capped at 80 hours or 10 days.
Why is there a difference between the hours and the days, Roberts asks?
Hoffman answers that although a work shift is often thought to be eight hours, that's not true for everyone. Some employees in the health care industry, for example, often work a 12-hour shift.
One problem with SB 616 is that it's not clear whether the paid sick leave time can be given as a lump sum on January 1 or if it can be given on an employee's employment anniversary date.
For example, if an employee was hired in July and gets his lump sum in July, what happens with his time bank on January 1, Roberts asks?
Hoffman says that unfortunately the statute is not clear on this issue. The CalChamber will be collecting questions from members to send them to the California Department of Industrial Relations (DIR) in the hope of obtaining guidance before January 1.
SB 848: Reproductive-Related Bereavement Leave
The reproductive-related bereavement leave established by SB 848 is a separate leave from California's existing bereavement leave law, Hoffman says. The new leave applies to employers with more than five employees. Eligible employees are entitled to up to five days of bereavement leave that can be taken within three months of the event.
An eligible employee is someone who suffers from what is defined as a reproductive loss event. This includes situations like miscarriage or stillbirth, unsuccessful assisted reproduction, failed surrogacy or failed adoption.
Regarding unsuccessful assisted reproduction, Hoffman says it's important to note that SB 848 specifically talks about artificial insemination or embryo transfer. This means that this is going to cover a procedure such as an in vitro fertilization (IVF) or intrauterine insemination (IUI).
Sometimes people receive assistance such as taking medications to help with reproductive issues, and SB 848 doesn't cover those situations unless the employee meets the exact definitions in the statute, Hoffman says.
Unlike bereavement leave, the bereavement leave established by SB 848 doesn't allow employers to ask for documentation. The new law also has a cap: it grants up to 20 days a year. Both parents, including the non-birthing parent, are eligible for this leave.
AB 2188, SB 700: Cannabis Use
The last two bills discussed on the podcast deal with a person's use of cannabis and the requirement's impact on the California Fair Employment and Housing Act (FEHA).
AB 2188 passed in 2022, but it had a delayed implementation date. The law will take effect on January 1, 2024, and will create a new protected class under the FEHA to add off-duty cannabis use.
Hoffman explains that the new law affects which tests employers can use to screen employees for cannabis use. Employers can no longer use hair tests as cannabis use can stay in those samples for weeks. Instead, employers can use only tests that measure psychoactive cannabis metabolites.
The law does not apply to some employers. Federal contractors and those in the construction and building trades are exempted from AB 2188.
Another cannabis-related employment law bill employers will need to know for the new year is SB 700.
This new law prohibits employers from asking job applicants about cannabis use, including in job applications or interviews. Also, information received about the applicant's cannabis use from criminal history is off limits unless the employer is specifically allowed to consider it under the Fair Chance Act.
SB 700 does not apply to federal contractors.
CalChamber members can read about more new 2024 employment laws in detail in the October issue of our HRCalifornia Extra newsletter. Our annual free new laws whitepaper will be coming in November (stay tuned!). Not a member? Learn more about how HRCalifornia can help you.