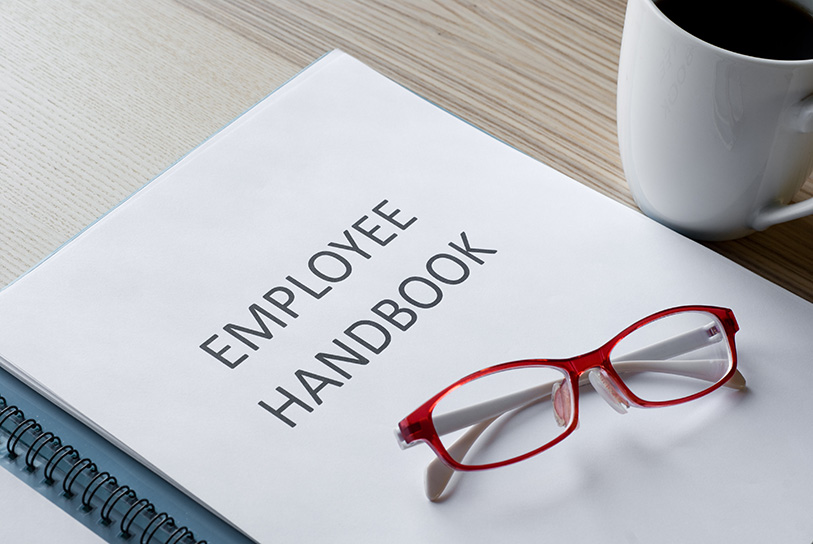 In this episode of The Workplace podcast, CalChamber employment law experts Matthew Roberts and James Ward discuss the National Labor Relations Board (NLRB) ruling in Stericycle, Inc. and Teamsters Local 628, and how it affects California employers' workplace rules and handbooks.
Stericycle, Inc.
In 2014, Teamsters Local 628 challenged Stericycle, Inc.'s workplace rules before the NLRB, alleging that the employer's rules chilled collective bargaining rights under the National Labor Relations Act (NLRA), Ward explains.
On August 2, 2023, the NLRB issued its decision in Stericycle, Inc., and adopted a new legal standard for evaluating whether an employer's work rules are lawful. This affects work policies that many employers already have in their handbooks, such as personal conduct policies, conflict of interest policies, etc., Roberts says.
In Stericycle, the NLRB is reversing the approach of the 2017 Boeing case, which created a categorical framework for analyzing workplace rules, and weighed both the impact of the rules on employee rights and the employer's justification of those rules, Ward says.
In the eyes of the current board, Boeing gave too little consideration to the chilling effect that workplace rules can have on employees' rights, Ward explains. Under the new standard, an employer's rule is presumptively invalid if the general counsel can show that the rule has a reasonable tendency to chill employees from exercising their rights.
"This new standard sets a very low bar, because the board said its interpretation of a rule will be from the context of an employee who is dependent on the employer and who is also contemplating engaging in protected activity," Ward says. "…from the Board's perspective, this employee is going to be thinking about engaging in activity, and it's going to be thinking about whether this rule has a coercive effect on their ability to do that."
If an employee could reasonably interpret the rule to have a coercive meaning, the rule is presumed unlawful, even if there's another non-coercive interpretation that is reasonable, he said. This means that an ambiguous rule or an overbroad one will always be found to be unlawful. And once that bar is met, the Board will weigh business interests.
This, however, will be very difficult for employers.
"…once the rule is shown to be ambiguous, or overbroad in the first step, it's going to be incredibly difficult to show that the rule is narrow enough," Ward says.
Practical Applications
So, what does this decision mean for the policies California employers have in their handbooks?
Roberts says that in California there are certain policies that employers are required to have, such as harassment, discrimination and retaliation prevention, lactation accommodation, and family and medical leave policies. Because these policies are required, they will be subject to the NLRB's new standard.
Ward recommends that employers take a look at their policies and ensure they are narrowly tailored to the requirements of the law.
Other than those legally required policies, many employers have other policies in their handbooks. What kind of common policies are at risk under the new standard, Roberts asks Ward?
Ward replies that any policy that in any way restricts employee speech, communication and conduct is at risk of running afoul of the new standard.
"Think codes of conduct policies, electronic communications, confidential information policies that restrict what employees are allowed to disclose, social media policies, and employer use — all those kinds of things are going to need to be re-examined under this new standard," he says.
Employers should also review policies that place broad restrictions, such as causing disruptions in the workplace or making offensive comments. When reviewing these policies, employers should use clear and specific language about the exact type of conduct they want to prohibit, Ward stresses. For example, instead of saying a word like "disruption," employers should consider saying "physical altercations in the workplace."
Employers will need to consult with legal counsel and ensure they are narrowly tailoring their rules, and thoroughly tie them to the legitimate and substantial business interests that they're putting forward, Ward says.
CalChamber members can read more about the National Labor Relations Act in the HR Library. Not a member? Learn how to power your business with a CalChamber membership.