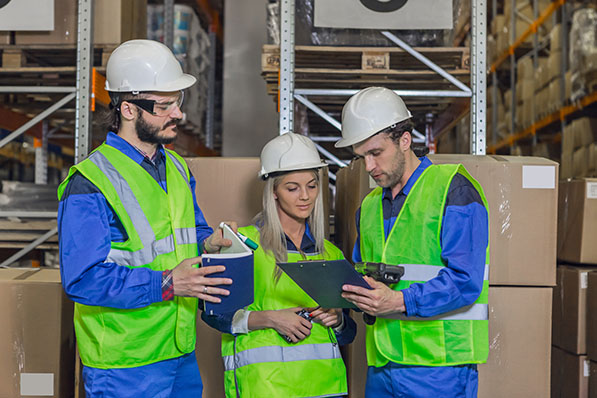 On August 2, 2023, the National Labor Relations Board (NLRB) adopted a new legal standard for evaluating employer handbook rules — raising the level of scrutiny these rules will face when challenged as violating the National Labor Relations Act (NLRA) (Stericycle, Inc.  372 NLRB No. 113 (2023)). The NLRB's latest decision continues its recent trend of overruling the previous administration's employment decisions and adopting more employee-friendly standards.
The NLRA — which applies to most employers, even if not unionized — generally protects the rights of employees to engage in "protected concerted activity," which is when two or more employees take some sort of action "relating to terms and conditions of employment for their mutual aid or protection." This can include discussions with coworkers or management about compensation, workplace safety, union matters and other topics.
Employer handbook rules and policies, if too restrictive and/or broad, can be interpreted to infringe on employees' rights to engage in protected activity in violation of the NLRA. As such, it's important for employers to be aware of the NLRB's test for workplace rules and to take it into consideration when drafting and revising their employee handbooks and policies.
For several years, the NLRB used the analytical framework established in the 2017 Boeing Company decision (365 NLRB 154 (2017)), a standard which emphasized the importance of the employer's legitimate business justifications in the context of workplace rules. Under the Boeing test, the NLRB created three categories of workplace rules:
Category One included rules that the NLRB designates as lawful to maintain, either because they don't impact NLRA rights, or the impact is outweighed by legitimate business justifications.
Category Two included rules that warrant individualized scrutiny in each case as to whether the rule would prohibit or interfere with NLRA rights and, if so, whether any adverse impact on NLRA-protected conduct is outweighed by legitimate business justifications.
Category Three included rules that the NLRB designated as unlawful to maintain because they would prohibit or limit NLRA-protected conduct, and the adverse impact on NLRA rights is not outweighed by justifications associated with the rule.
Stericycle, Inc. now overrules the Boeing test, discarding the above categorical framework and establishing a different legal standard based in part on an older 2004 decision. The NLRB asserted that the Boeing test allowed employers to adopt and maintain overbroad workplace rules that chill employees' exercise of their rights under the NLRA. Under Boeing, an employer was not required to narrowly tailor its rules to promote its legitimate and substantial business interests without unnecessarily burdening employee rights. In Stericycle Inc., the NLRB revises and builds on an older 2004 standard that was more employee friendly.
Under the new Stericycle, Inc. standard, an employer rule is presumptively invalid if it has "a reasonable tendency to chill employees" from exercising their rights under the NLRA. If so, then the rule is presumptively unlawful. However, the employer may rebut the presumption by proving that the rule advances a legitimate and substantial business interest and is unable to advance that with a more narrowly tailored rule.
"Boeing gave too little consideration to the chilling effect that work rules can have on workers' Section 7 rights. Under the new standard, the Board will carefully consider both the potential impact of work rules on employees and the interests that employers articulate in support of their rules. By requiring employers to narrowly tailor their rules to serve those interests, the Board will better support the policies of the National Labor Relations Act," said NLRB Chairman Lauren McFerran in a press release.
Under this new standard, the NLRB will interpret a challenged rule from the perspective of the "reasonable employee who is economically dependent on her employer and thus inclined to interpret an ambiguous rule to prohibit protected activity she would otherwise engage in." As such, employers will likely see more challenges to workplace rules and policies as well as any disciplinary actions based on those rules.
Employers should review their existing policies and employer handbook rules (especially those related to social media, discipline, confidentiality, conflicts of interest and others that tend to restrict employee conduct) in consultation with their legal counsel and make revisions as necessary to comply with the new standard.
James W. Ward, Employment Law Subject Matter Expert/Legal Writer and Editor
CalChamber members can read more about Protected Concerted Activity in Union and Non-Union Workplaces in the HR Library. Not a member? Learn how to power your business with a CalChamber membership.