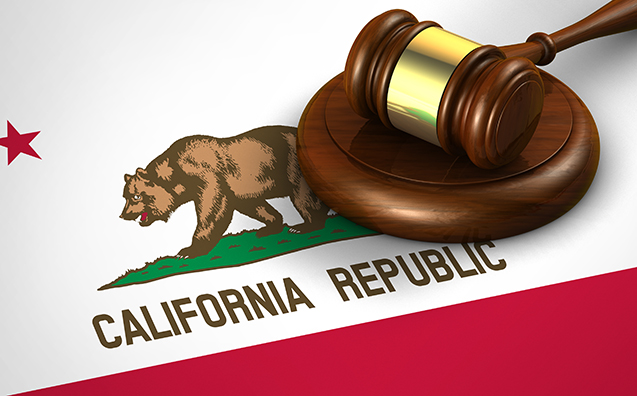 In a long-awaited decision, the California Supreme Court has determined that third-party business agents of a certain size can now be directly liable for violations of the Fair Employment and Housing Act (FEHA) when performing actions for client employers.
As previously reported, the U.S. Ninth Circuit Court of Appeal certified a question to the California Supreme Court asking whether third-party agents of an employer may be directly liable for FEHA violations. In the case, Raines v. U.S. Healthworks Medical Group, the California Supreme Court evaluated the legislative and case history related to who can be held liable for FEHA violations and concluded that where a third-party business has five or more employees and engages in conduct regulated by the FEHA, the business can be directly liable for FEHA violations even though it's doing work at the direction of a client employer.
Overbroad Medical Exams
This case originated as a class action lawsuit led by two individuals, Kristina Raines and Darrick Figg, who applied for positions with two different employers. The common thread between Raines and Figg is that they both were required to undergo pre-employment medical screenings conducted by U.S. Healthworks Medical Group prior to beginning work for their respective employers.
Both Raines and Figg were required to respond to a written health history questionnaire that contained a broad array of inquiries related to medical conditions that Raines or Figg may have. The questionnaire included, but was not limited to, inquiries into venereal diseases, menstrual cycles, cancer, mental illness, permanent disabilities, hair loss and whether the applicant was pregnant. Raines declined to answer a question relating to her menstrual cycle and her offer of employment was revoked. Figg responded to all questions and was ultimately hired.
Raines and Figg joined together in a class-action lawsuit alleging, amongst other claims, that the medical screenings required as a condition of employment violated the FEHA. In other words, the medical screening was allegedly too broad and violated the FEHA requirement that any medical inquiry be justified by a legitimate business interest and narrowly tailored to the applicant's or employee's specific job duties. Even though U.S. Healthworks wasn't going to employ Raines or Figg, the two brought suit against the company under a theory that U.S. Healthworks is acting as an agent of an employer — and that FEHA extends liability to employers' agents.
The lawsuit was dismissed at the trial court level and appealed to the Ninth Circuit. Instead of ruling on the merits, the Ninth Circuit asked the California Supreme Court to instruct it on the meaning of "employer" under the FEHA; the Ninth Circuit sought to determine if U.S. Healthworks should be liable under the FEHA as an employer solely because it was providing medical screenings on behalf of client employers.
The Meaning of "Employer"
The primary argument on appeal and before the California Supreme Court is whether an employer's business agent entities can be held directly liable for FEHA violations, or if an applicant's or employee's only recourse for third-party FEHA violations is through their direct employer.
At issue is the FEHA's definition of employer, which "includes any person regularly employing five or more persons, or any person acting as an agent of an employer, directly or indirectly…." Under the definition, the term "person" includes various types of business entities, not just individuals.
The California Supreme Court has explored this meaning twice before in Reno v. Baird and Jones v. Lodge at Torrey Pines. Those cases examined individual supervisor liability for discrimination and retaliation under the FEHA, respectively. In both cases, the California Supreme Court declined to hold individual supervisors directly liable for these claims. Primary to their analysis was the requirement that an employer have five or more employees to be sued under the FEHA. To the California Supreme Court, it didn't make sense that there was an exception for small business while holding individuals liable for these claims.
In Raines, the California Supreme Court didn't extend its rationale under Reno and Jones to business agents working on behalf of client employers unless the business agent has fewer than five employees itself, because it found several factors in this case that differed from those in Reno and Jones.
First, the primary rationale of not extending FEHA liability to individual agents (or those businesses with fewer than five employees) doesn't exist here, so Reno and Jones are not relevant. Second, the California Supreme Court found that business agents such as U.S. Healthworks likely perform narrowly defined tasks for multiple client employers (e.g., post-offer, pre-employment medical exams). This means that it can bear the legal costs of ensuring its narrowly tailored work complies with the law. Third, business agents have much more bargaining power with the client employer than an individual supervisor does. This allows a business agent to negotiate indemnification provisions, including those indemnifying it against FEHA liability.
These statutory and policy considerations taken together with an examination of similar cases in federal law led the California Supreme Court to find third-party business agents of employers directly liable for FEHA violations. In other words, Raines and Figg can directly sue U.S. Healthworks under the FEHA even though U.S. Healthworks is not their employer.
Future Considerations
The potential scope of this case was always much broader than whether a medical screening company could be liable for FEHA violations — the California Supreme Court makes clear that any business agent with five or more employees engaging in conduct that is covered by the FEHA can be directly liable.
The FEHA's broad hiring and employment protections can extend to myriad activities, including administering leaves of absences and disability accommodations, recruiting and hiring, and the use of artificial intelligence vendors to assist with recruitment and performance. Employers and businesses that engage employers for services that may be covered by the FEHA need to consult with legal counsel to ensure the contractual relationship addresses FEHA concerns.
Matthew J. Roberts, Labor Law Helpline Manager, Employment Law Counsel/Subject Matter Expert
CalChamber members can read more about California's Fair Employment and Housing Act in the HR Library. Not a member? Learn how to power your business with a CalChamber membership.