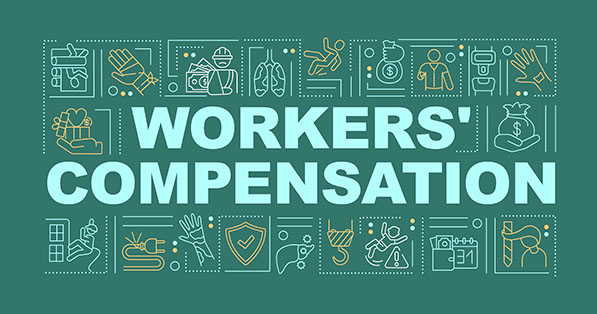 We are a smaller employer with only 16 employees, and we have an employee who has been on workers' compensation for more than eight months. Can we terminate his employment?
California Labor Code, Section 132a states, in part, that: "It is the declared policy of this state that there should not be discrimination against workers who are injured in the course and scope of their employment." This code section goes on to set forth penalties and increased compensation if an employer is found in violation of this policy.
Therefore, terminating someone on workers' compensation can be construed as the ultimate form of violation of this code. It can be difficult for a smaller employer to hold a job open for the months that might be needed for many injuries to resolve.
The employer is free to replace the injured worker on a temporary basis, but it can be difficult to find someone willing to take a job knowing that the injured worker could return at any time and get his/her job back.
'Business Necessity'
What employers can assert is a "business necessity" defense to termination. In other words, if it is burdensome to hold the job open and difficult to find a temporary replacement, the employer can state that due to business necessities, it must terminate the employee on workers' compensation.
This is a very delicate decision to make and should follow communication with the injured worker and an effort to resolve the situation differently, such as placing said worker in an alternative or modified position.
A small employer may find it easier to terminate the worker while larger employers have the ability to shuffle duties among other staff members. However, if the job is a critical one, even larger employers may need to terminate the injured worker and replace him/her.
Changes Over Time
There is no specific time frame for resolving a workers' compensation claim. The time required depends on the severity of the injury, the age of the worker and how well the worker recuperates. A claim easily can take years to resolve, and situations can change during that time.
For example, an employer might lose a contract, therefore shutting down an entire department. In this situation, again — it is critical for the employer to maintain communication with the employee so that he/she knows what is going on, and realizes there is no job to which to return. Openness and clarity are important in these cases.
Because of the sensitivity of this kind of situation, it is particularly important to consult with legal counsel before terminating the injured worker.
Dana Leisinger, Employment Law Expert, CalChamber
CalChamber members can read more about Workers' Compensation: Employee Protection from Discrimination in the HR Library. Not a member? Learn how to power your business with a CalChamber membership.