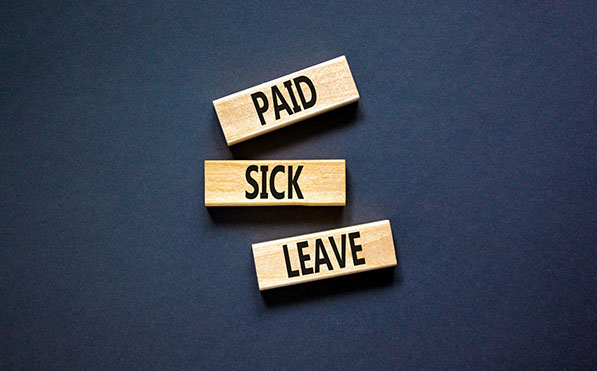 Since its inception, California's mandatory paid sick leave law was interpreted as only allowing the California Labor Commissioner or Attorney General to bring claims against employers for violations. However, on February 24, 2023, a California Court of Appeal held that the Healthy Workplaces, Healthy Families Act (HWHF) also allows for an employee to bring a Private Attorneys General Act (PAGA) claim against their employer (Wood v. Kaiser Foundation Hospitals, No. D079528 (Feb. 24, 2023.)).
Passed in 2014, the HWHF Act requires employers to begin offering paid sick leave to their employees at a minimum of three days or 24 hours per year — in addition to numerous other rules that employers must follow when administering the leave that create several potential avenues for employers to violate the law.
A nonexempt Kaiser employee brought PAGA claims against Kaiser alleging that, under the HWHF Act, Kaiser failed to properly pay employees for sick leave time and unlawfully denied employees the right to use sick leave in addition to alleging Kaiser violated the California Labor Code regarding its vacation policy.
PAGA claims arise from Labor Code section 2699 which was designed to allow employees to step into the shoes of the Attorney General to enforce Labor Code claims on behalf of themselves and all other "aggrieved employees" — resulting in civil penalties that are split between the government and the employees with attorneys receiving fees for their work.
As highlighted here, PAGA claims have long been a source of frustration for employers as attorneys leverage incredibly minor Labor Code violations resulting in huge awards that include outsized attorney fee awards for violations that resulted in minimal actual harm to the employees. Further, PAGA claims actually result in a greatly reduced average recovery for workers than when the workers bring their claims through the Labor Commissioner. For these reasons, employers are understandably wary of PAGA claims from private attorneys.
Unfortunately, the Wood court has opened a new avenue for PAGA claims through the HWHF Act — despite no clear statutory authority in the law.
Although California Labor Code section 248.5 provides for enforcement through either the California Labor Commissioner or Attorney General, the court — undeterred — reviewed the HWHF Act legislative history. They found that despite abolishing the ability for a worker to sue directly, the California Legislature left a statement in Labor Code section 245 that states the law does "not diminish, alter, or negate any other legal rights, remedies, or procedures available to an aggrieved person." The court determined that if the Legislature had wanted to prohibit the use of PAGA for HWHF Act claims, they would have said so and instead chose to use the "aggrieved person" language, which is in line with PAGA language.
As a result, employers are now more exposed to private lawsuits over California's mandatory paid sick leave law claims than they have been in the past. Employers need to audit and ensure that their paid sick leave policies are compliant with all HWHF Act provisions — including but not limited to accrual rates, permissive use and carryover of time.
Matthew J. Roberts, Labor Law Helpline Manager, Employment Law Counsel/Subject Matter Expert
CalChamber members can read more Paid Sick Leave (PSL) in the HR Library. Not a member? Learn more about how HRCalifornia can help you.