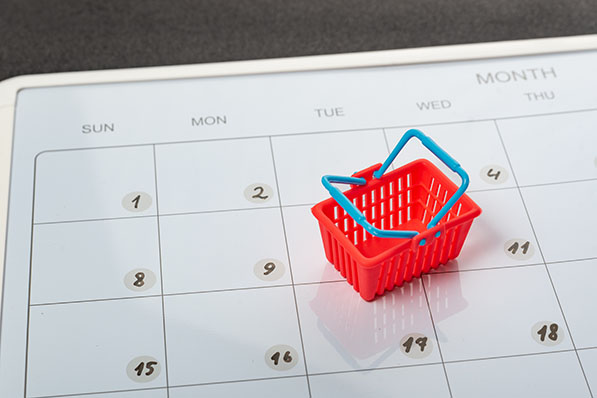 Starting April 1, 2023, retail businesses with at least 300 employees globally and doing any work in the city of Los Angeles will have new responsibilities under Los Angeles' new Fair Work Week Ordinance.
As previously reported, Los Angeles City's Fair Work Week Ordinance creates new obligations including:
Advanced notice of work schedules and schedule changes;
Right to rest between shifts;
"Predictability pay" for changes to work schedules;
Opportunity for additional work hours;
Good faith estimate of work schedule;
Right to request schedule preferences; and
Protection for missing work shift.
To ensure employers comply with its requirements, the ordinance includes enforcement measures, including preventing employers from retaliating against employees exercising their rights under the ordinance. Covered Los Angeles City employers should review this new ordinance and prepare to comply by April 1, 2023, to avoid civil actions or later imposed penalties or fines. Visit Los Angeles's Fair Work Week website for more information, including Frequently Asked Questions.
Although the new ordinance has an initial grace period of 180 days for employer education and outreach, in its FAQs, the city notes that it can't guarantee how a court might adjudicate a private civil action within that initial time period. Employers should prepare to comply as soon as possible. Fines and penalties for violating any of the numerous ordinance requirements will begin on September 28, 2023.
While this Fair Work Week ordinance applies only to Los Angeles City, large retail businesses in Los Angeles County (unincorporated) should be on the lookout for their own new Fair Work Week ordinance.
As currently drafted, Los Angeles County's anticipated Fair Work Week Ordinance would look a lot like the city's — it would apply to all retail businesses with 300 or more employees globally and require 14 days' notice for work schedules and 10 hours of rest between shifts.
Covered employers in unincorporated Los Angeles County should keep an eye out this summer for drafts of the new Fair Work Week Ordinance — stay tuned to HRWatchdog for updates!
Sarah Woolston, Employment Law Counsel/Subject Matter Expert
CalChamber members can read more about Los Angeles City's new Fair Work Week Ordinance on HRCalifornia. Not a member? See what CalChamber can do for you.