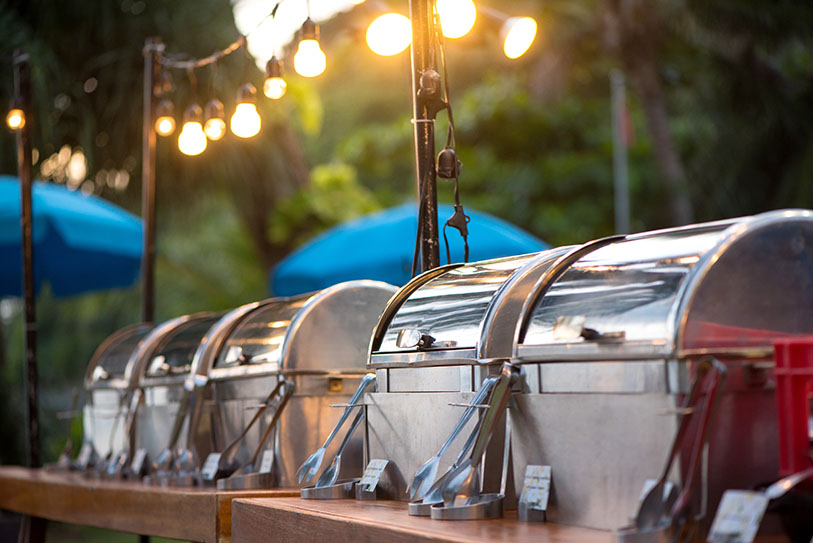 We are having an offsite company barbecue this summer. What should I consider before hosting this event?
Employer-sponsored social events are a great way to boost morale and help employees bond. Before firing up the grill, however, you should consider some important legal concepts.
Wage & Hour
You should first decide whether this barbecue will be mandatory or voluntary. If you are holding the event during regular work hours, or if the event includes work-related meetings, the barbecue will likely be viewed as mandatory.
For mandatory events, you must not only pay employees for their time attending the event, but you also must provide uninterrupted and compliant breaks. These meal and rest breaks must allow employees to leave the event premises if they so wish. Failure to provide meal and rest breaks could expose you to penalties.
Consider setting a schedule for the day if your event is during working hours. Let employees know the event will only be for a certain timeframe so that you can track their hours worked and whether any breaks are owed. It is also a good idea to have a sign-in sheet at the barbecue, so you know an employee's arrival and departure times, and to document any breaks. You also can consider having a short event that might not trigger meal or rest breaks.
If the event is completely voluntary and outside working hours, communicate this clearly to all employees. Make sure your invitation to employees is in writing and clearly states it is a voluntary extracurricular event. If the event is voluntary, you will not have to pay employees for the time attending the event or for any meal or rest breaks.
Travel Time
If you hold the barbecue offsite and during work hours, you will have to pay employees for the time it took them to travel to and from the barbecue. Travel time, however, may be at a rate of pay that is less than the employee's normal rate of pay if it is communicated clearly in your policies and is at least the applicable state or local minimum wage.
Even if employees carpool together, you will have to pay each employee for their time traveling to the event if it is during regular working hours.
Business Expenses
In addition to paying employees for the time it took them to travel to and from the event if the barbecue is held during work hours, you will also have to reimburse them for gas mileage.
Sexual Harassment
Employees may forget about your zero-tolerance harassment policy at an offsite barbecue. Nonalcoholic beverages are a safe choice because alcohol lowers inhibitions and can lead to inappropriate activity.
If you plan to serve alcohol, consider using drink tickets and setting a two-drink maximum. You should also consider the location of your event. If you hold it at a bar or club, this could alter how employees act versus if you held it at a park or an outside communal area at your office.
You also should consider providing shuttles or safe rides home if you provide alcohol. Even if you do not plan to serve alcohol, it is a good idea to have employees re-sign an acknowledgment of your anti-harassment policy in anticipation of this event.
Workers' Compensation
It also is important to keep in mind that if any employee is injured during your event during work hours, this would likely be considered a work-related injury.
Keep this in mind if you plan to provide any bounce houses, games or activities. A liability waiver will not avoid this responsibility.
Sarah Woolston, Employment Law Subject Matter Expert, CalChamber
CalChamber members can read more about Paying Employees: Holiday- and Minimum Wage-Related Reminders in the HRCalifornia Extra. Not a member? See what CalChamber can do for you.