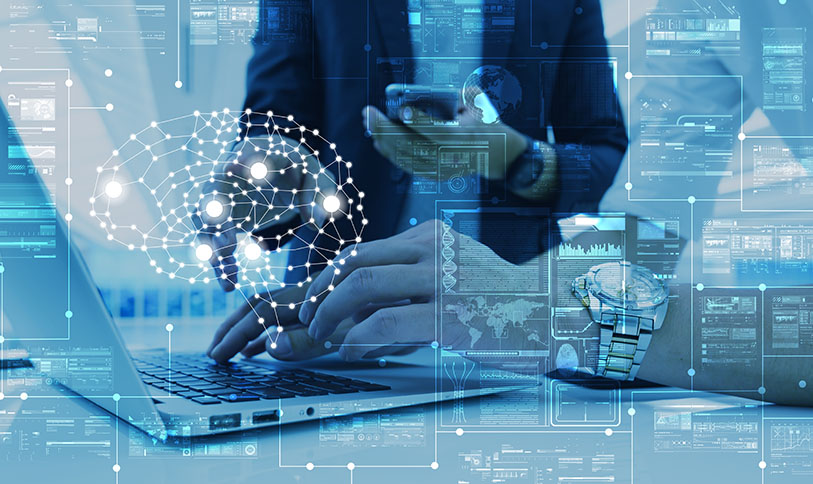 Employers commonly use computer-based tools to assist in employment matters such as hiring workers, monitoring performance, and determining pay and/or promotions as well as other human resources areas. This use of technology, including software programs, algorithms and artificial intelligence (AI), is only expected to increase over time, but these tools' use, if not done carefully, may run the risk of violating federal and state anti-discrimination laws.
The federal Equal Employment Opportunity Commission (EEOC) and U.S. Department of Justice (DOJ) recently released important guidance discussing how existing requirements under the Americans with Disabilities Act (ADA) may apply to the use of AI, software applications and algorithms in employment-related decision making.
The EEOC's The Americans with Disabilities Act and the Use of Software, Algorithms, and Artificial Intelligence to Assess Job Applicants and Employees details some of the most common ways that an employer's algorithmic decision-making tools could violate the ADA, such as:
Not providing a reasonable accommodation that is necessary for a job applicant or employee to be rated fairly and accurately by the algorithm.
Screening out individuals with a disability, even when the individual could do the job with a reasonable accommodation.
Violating the ADA restrictions on disability-related inquiries and medical examinations.
This guidance provides examples of how these circumstances might arise. For example, if an employer administers a test through computer software, it may risk violating the ADA if it doesn't offer reasonable accommodations, such as extended time or an alternative version compatible with accessible technology (like a screen reader), to those who need it.
The EEOC says some algorithmic tools, e.g., chatbots, might screen out individuals with disabilities, describing a chatbot as software designed to engage in communications online as well as through texts and emails. The chatbot might be programmed with a simple algorithm that rejects all applicants who, during their interactions, indicate that they have significant gaps in their employment history. If a disability caused the gap, then the chatbot may function to screen out disabled individuals.
Importantly, the EEOC notes that, under the ADA, employers may be responsible for using algorithmic decision-making tools even if the tools are designed and/or administered by a third-party vendor.
The EEOC offers some tips and practices to reduce the chances of running into trouble, including:
Training staff to recognize and process request for reasonable accommodation as quickly as possible, including requests to retake a test or be assessed in an alternative way.
Training staff to develop or obtain alternative means of rating applicants and employees when the current process is inaccessible or unfairly disadvantages someone who has requested reasonable accommodation.
If working with a third-party vendor, asking the vendor to forward all requests for accommodation promptly.
If using algorithmic decision-making tools, ensuring they were designed to account for disabilities and requests for accommodation.
Informing all job applicants and employees that reasonable accommodations are available, and providing clear and accessible instructions for requesting such accommodations.
Ensuring that the algorithmic decision-making tools only measure abilities or qualifications that are truly necessary for the job — even for people who are entitled to an on-the-job reasonable accommodation.
Confirming, before purchase, that the tool doesn't ask job applicants or employees questions that are likely to elicit information about a disability or seek information about an individual's physical or mental impairments or health.
The DOJ's Algorithms, Artificial Intelligence, and Disability Discrimination in Hiring similarly explains how algorithms and AI can lead to disability discrimination along with similar recommendations for employers.
The EEOC's guidance is helpful for employers that use these types of technologies or who are considering it. Employers should review the guidance and their current practices and consult their legal counsel with any questions about specific practices or technologies.
James W. Ward, Employment Law Subject Matter Expert/Legal Writer and Editor
CalChamber members can read more about Reasonable Accommodation of Disabilities in the HR Library. Not a member? See how CalChamber can help you.