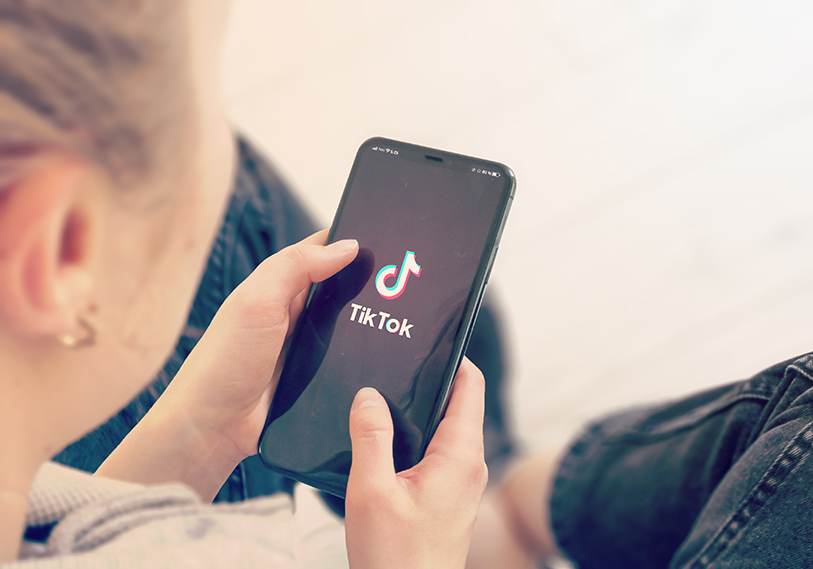 Following the release of a survey that found video chat proficiency to be the most in-demand job skill right now, social media platform Tik Tok launched the TikTok Resumes pilot program — which lets users respond to job offers with a short video instead of a traditional resume.
TikTok has partnered on this venture with companies such as Chipotle and Target, to name a few.
"We're humbled to be able to partner with some of the world's most admired and emerging brands as we pilot a new way for job seekers to showcase their experiences and skillsets in creative and authentic ways,"said TikTok Global Head of Marketing Nick Tran in a press release, adding that #CareerTok is already a flourishing subculture on the platform. "We can't wait to see how the community embraces TikTok Resumes and helps to reimagine recruiting and job discovery."
While updating recruiting and hiring methods and practices to align with the times is admirable, some experts warn that utilizing video resumes could result in added bias and/or discrimination during the hiring process.
"There is bias in recruiting — from names on resumes to the questions that are asked," said ResumeBuilder.com Career Coach & Expert Carolyn Kleiman. "Seeing someone and hearing them speak at the time of application seems to be prime for bias."
As for discrimination, fellow ResumeBuilder.com Career Coach & Expert Stacie Haller noted that hiring managers have been working to keep discrimination out of the hiring process for quite some time to truly evaluate the skill fit for a candidate. "Using TikTok," she said, "may dangerously open that door again."
LinkedIn user opinion on this new way to apply for jobs varies, but as ResumeBuilder's Kleiman noted, video resumes "can also be a wonderful way to build an inclusive environment and diverse workforce."
But the California Fair Employment and Housing Council's (FEHC) opinion of this new platform remains to be seen. Employers should be cautious, especially given that the FEHC developed Fair Employment and Housing Act (FEHA) regulations that went into effect just over a year ago, on July 1, 2020, over concern that certain pre-employment inquiries and job applications may be used to screen out applicants based on their religious creed, disability, medical conditions and age.
These updated FEHA regulations describe what pre-employment practices (such as job applications, pre-employment inquiries and job advertisements) constitute employment discrimination, meaning employers must be mindful about how they request information from job applicants.
What if employers aren't specifically requesting such information, but it's clearly obtainable via video resume?
A solid example is age discrimination. Under the FEHA regulations, employers may not request applicants' age, date of birth or graduation dates, and specifically prohibit online applications that:
Require applicants to enter their age to access or complete an application;
Use drop-down menus that contain age-based cut-off dates; or
Utilize automated section criteria or algorithms that essentially screen out applicants age 40 and older.
If an employer can see via video resume that an applicant is (or appears to be) age 40 or older, but it abided by the FEHA's regulation and did not request such information, is the employer's action lawful?
Age is only one of many relevant concerns here. A video resume would also implicate other protected characteristics such as gender, race, medical condition and disability. Considering the state's strict anti-discrimination laws and regulations, a best practice for California employers is to avoid soliciting video resumes until guidance on their use is available — or reach out to legal counsel on how to proceed.
Jessica Mulholland, Managing Editor, CalChamber
CalChamber members can read about Protected Classes in the HR Library. Not a member? See what CalChamber can do for you.