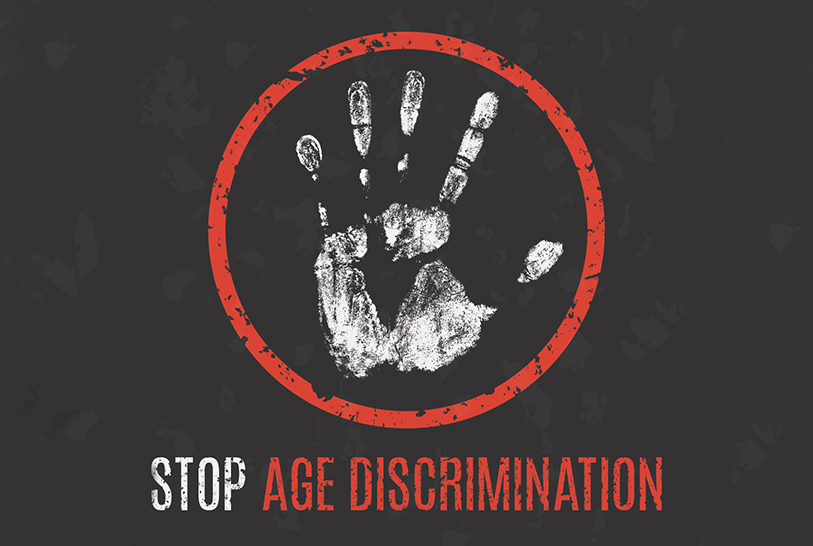 Ageism in employment — a bias against workers 40 years of age and older — is experienced more during the job search process than in the workplace, according to a recent survey of U.S. professionals over 40.
The Experience Matters: Ageism & Work report by WerkLabs, a division of job marketplace The Mom Project, also revealed that at some point in their professional lives, 60 percent of respondents encountered ageism — which is prohibited against workers 40 years of age and older by both the federal Age Discrimination in Employment Act (ADEA) and California's Fair Employment and Housing Act (FEHA). (In fact, the FEHA has very specific requirements as far as age discrimination is concerned.)
Despite these laws, however, persistent age bias and stereotypes continue to plague older workers.
Of the 60 percent of WerkLabs survey respondents who indicated experiencing ageism in their professional lives, 75 percent said they experienced it in their job search while 53 percent said they experienced ageism in their workplace.
Age discrimination also affects women more than men, according to the report, which stated that of survey participants who disclosed their gender, "nearly 62 percent of women and 52 percent of men indicate having experienced ageism."
While this "gendered ageism" isn't necessarily new, it appears to be on the rise.
"[I]t's not just that they are a woman; it's frequently that they are a woman of a 'certain age,'" wrote Cynthia Barnes, founder and CEO of the National Association of Women Sales Professionals, for Forbes in 2020, adding that gendered ageism actually affects women of all ages. "The view that women under 25 aren't serious about their careers yet and that women between 25 and 40 are in the thick of family concerns is sabotaging women. It's a double whammy — they're penalized for being a woman and [a] woman of a certain age."
And it gets worse in middle age. Barnes points to a study from 2017 that showed considerably stronger evidence of discrimination against older women than older men — much like the WerkLabs study.
"Beginning around age 40, women experience a different form of ageism," Barnes wrote. "The stereotyping continues; instead of caring for children, women are caring for their aging parents. Employers assume that their ambition is waning and that they're less energetic than younger women or male colleagues."
But this age-based discrimination is against the law. In fact, just over a year ago, on July 1, 2020, new FEHA regulations went into effect, clarifying what pre-employment practices (such as job applications, pre-employment inquiries and job advertisements) constitute age-based employment discrimination.
For starters, employers can't ask an applicant for their date of birth or when they graduated from high school. And that's not all; the regulations also specifically prohibit online applications that:
Require applicants to enter their age to access or complete an application;
Use drop-down menus that contain age-based cutoff dates; or
Utilize automated section criteria or algorithms that effectively screen out applicants age 40 and older.
Employers also must be mindful of the language used in recruiting efforts, as the regulations prohibit anything that a "reasonable person would interpret as deterring or limiting employment of people age 40 and over" — unless age is a bona fide occupational qualification for the position (a bartender, for instance, must be at least 21 years old).
This means that employers can neither put limits on the amount of experience a candidate has nor use terms in job postings like "young," "recent college graduate" or "digital native," which implies the person grew up using technology.
Last by not least, for practices with an adverse impact on applicants and employees age 40-plus — even if the practice or policy looks neutral and doesn't specifically or expressly target older workers — the FEHA regulations create a presumption of age discrimination, meaning it is presumed that age discrimination is occurring in these instances. To overcome this, employers must show that the practice is "job related and consistent with business necessity."
Shifting the burden in this way makes it particularly important for employers to examine any practices and policies that may disparately impact workers age 40 and older and ensure their practices comply with FEHA regulations.
Jessica Mulholland, Managing Editor, CalChamber. James W. Ward contributed to this story.
CalChamber members can read more about Addressing Age Discrimination in Employment in HRCalifornia Extra, including steps to diminish age bias and more. Not a member? See how CalChamber can help you.