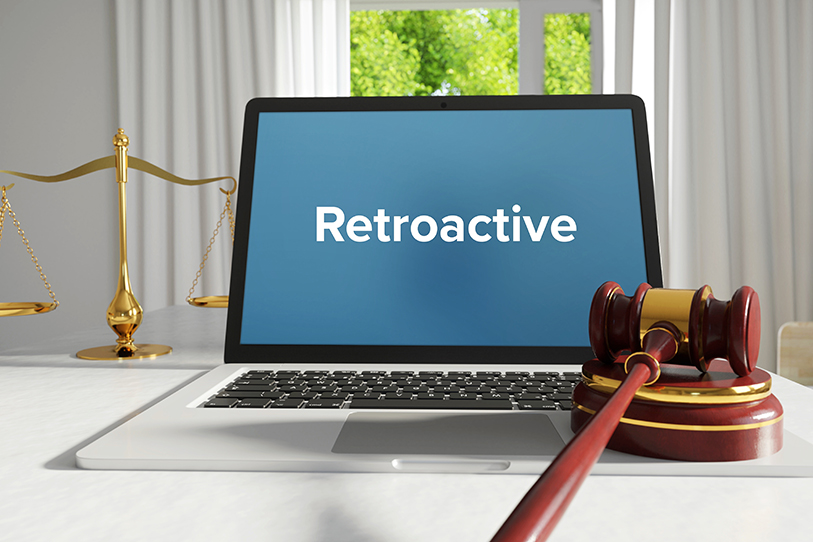 As those who have been following AB 5 know well, in April 2018, the California Supreme Court issued a monumental decision related to independent contractor classification. Now, the court has held that the Dynamex decision is retroactive, opening up California businesses to millions of dollars of liability. 
In Dynamex Operations West, Inc. v. Superior Court, the courtheld that whether a worker is an employee for purposes of the California Wage Orders is determined by the "ABC test". Under the ABC test, a worker is presumed to be an employee unless the hiring entity establishes all three of the following conditions:
(A) The person is free from the control and direction of the hiring entity in connection with the performance of the work, both under the contract for the performance of the work and in fact.
(B) The person performs work that is outside the usual course of the hiring entity's business.
(C) The person is customarily engaged in an independently established trade, occupation or business of the same nature as that involved in the work performed.
This Dynamex decision came as a large surprise to California businesses. For decades, California courts and state agencies had applied what is known as the Borello test for determining whether a worker was an independent contractor or employee for labor and employment purposes. The multi-factor test had been established in S.G. Borello & Sons, Inc. v Dept. of Industrial Relations in 1989 and looked primarily at whether the hiring entity had a "right to control" the manner in which the worker performed the contracted service.
Although Borello was technically not a Wage Order case, because the courts and California state agencies had relied on Borello to determine whether workers were properly classified for purposes of claims under the Wage Orders, any business seeking advice or guidance on this issue would be told to look to Borello and would have relied on that multi-factor test. Some businesses staked their entire business model on Borello and its wide acceptance by courts and state enforcement agencies as the applicable test for purposes of employment claims. Dynamex overturned decades of precedent in one fell swoop.
Now, employers have a second surprise — on January 14, 2021, the California Supreme Court held in Vazquez v. Jan-Pro Franchising International, Inc. that Dynamex is retroactive because the decision did not change any "settled rule" about what test applied to the Wage Orders and doing so is not "improper or unfair" to employers. The court explicitly rejected Jan-Pro's argument that Dynamex should not be retroactive because it, and others, had reasonably relied on Borello in determining how to classify its workers, reasoning that employers had no reasonable basis for relying on Borello for Wage Order claims and claiming that Dynamex was not a "sharp" departure from the basic approach of Borello.
Even if the court is technically correct that Borello was not a Wage Order case, the court's decision unfortunately does not reflect reality. Worse, it opens up businesses, that acted in good faith under the universally accepted Borello standard, to millions of dollars of exposure. The court's Vazquez opinion states Dynamex applies retroactively to all cases "not yet final" as of the date of the Dynamex decision. Most claims for unpaid wages under the California Labor Code carry a three-year statute of limitations that can be extended to four years as long as the plaintiff also includes a claim under California's Unfair Competition Law, plus the penalties that can be added to those claims under both the Labor Code and the Private Attorneys General Act. A business that relied in good faith on Borello can now be liable for not following the ABC test before the Dynamex decision was ever issued.
As for those that are exempted from Dynamex under AB 5, the Legislature should make it clear that the exemptions also apply retroactively. This would ensure that at least some businesses that reasonably relied on the once universally accepted Borello standard are spared from costly litigation.
Ashley Hoffman, Policy Advocate, CalChamber
Employers can learn more about AB 5 and subsequent legislation in CalChamber's newly revised, free worker classification white paper, A Roadmap to California's Worker Classification Law. Our white paper discusses California's worker classification law as revised by AB 2257, including a detailed discussion of the ABC test, the common law test and the increasing number of exceptions carved out for various occupations and industries.
CalChamber members can read the white paper here. Not a member? See how CalChamber can help you.