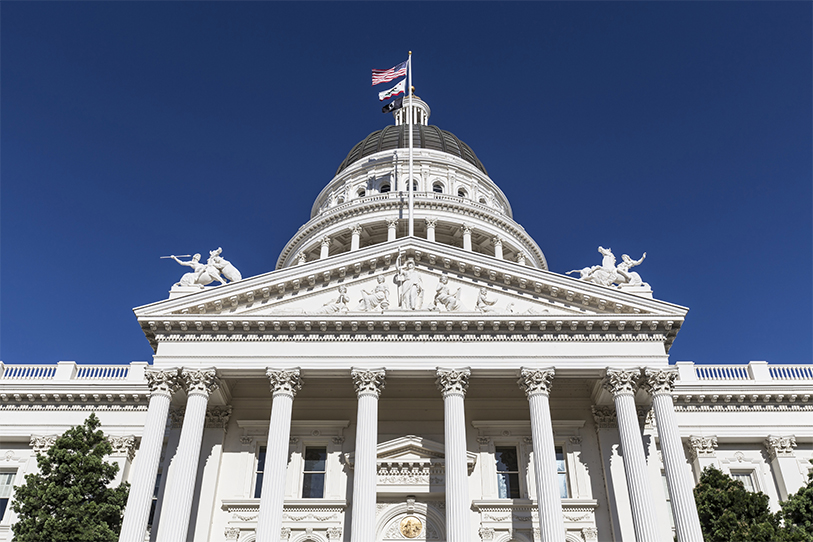 A year ago, no one could have imagined the compliance challenges businesses now face in our redefined workplaces. Lawmakers responded with Governor Gavin Newsom signing COVID-19-related bills into law — some that went into effect immediately and others that start on January 1, 2021.
How will these and California's other newest laws alter your workplace practices and policies? Learn what you need to do from CalChamber's compliance experts. Our annual January Employment Law Updates seminars are virtual this year and take place online from 9 a.m. to 12:30 p.m.
"We'll review notable changes, including the expansion of the California Family Rights Act (CFRA) to all businesses with five or more employees as well as additional changes to the CFRA that will impact all covered employers," says Erika Frank, CalChamber's Executive Vice President and General Counsel.
CalChamber's legal experts will share guidance on recent California and federal laws, regulations and court decisions:
COVID-19-related laws and regulations, including:

Supplemental sick leave
Workers' compensation reporting requirements
Workplace safety recording and reporting requirements

Expansion of the California Family Right Act (CFRA) that now applies to employers with five or more employees
New California pay data reporting requirements
New exceptions to California's independent contractor classification law
New regulations from the California Department of Fair Employment and Housing (DFEH) and the Division of Occupational Safety and Health (Cal/OSHA)
Relevant court cases from 2020 and cases to watch on the horizon
Poster and pamphlet changes
Best practices
Comments from past attendees include "A concise way of learning new California employment legislation each year," and "The speakers are experts and masters of the subject."
2021 Employment Law Updates Virtual Seminars
9 a.m. to 12:30 p.m. PT
January 7, 2021
January 8, 2021
January 15, 2021
January 21, 2021
Seats are limited for these information-packed seminars that sell out every year. Click here to secure your virtual seat. The cost is $199.00 ($159.20 for CalChamber Preferred and Executive members).
Can't attend a virtual seminar? Register for our live webinar on January 28, 2021. This 90-minute webinar moves at a quicker pace than our half-day options in January.
CalChamber's 2021 Employment Law Updates training is approved for HRCI California recertification, SHRM Professional Development and MCLE credits.