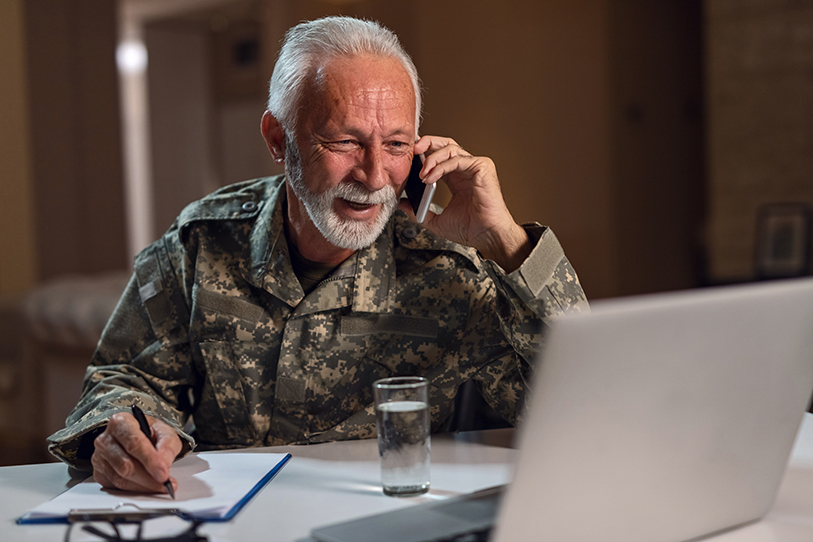 Although many events and reporting requirements have been postponed or cancelled this year, the 2020 U.S. Department of Labor (DOL) Veterans' Employment and Training Service (VETS) filing season began, as scheduled, on August 1, 2020, and the filing deadline remains September 30, 2020.
Federal contractors and subcontractors must submit the VETS-4212 report annually with the number of employees in their workforces who are veterans covered under Vietnam Era Veteran's Readjustment Assistance Act (VEVRAA). All nonexempt federal contractors and subcontractors with a contract or subcontract in the amount of $150,000 or more with any U.S. department or agency for the procurement of personal property or non-personal services must comply with the reporting requirement.
The VETS reporting is required annually. Although employers can file the VETS-4212 either electronically or using the paper form, the DOL strongly recommends submitting reports electronically as "processing of mailed VETS-4212 reports may be delayed due to COVID-19-related social distancing measures." To ensure timely receipt and processing, employers can submit the report at https://vets4212.dol.gov/vets4212.
If employers must submit the paper form, they can either submit via:
Email to VETS4212-customersupport@dolncc.dol.gov; or
Postal mail to: VETS-4212 Submission, Veterans' Employment and Training Service Center, Department of Labor National Contact Center (DOL-NCC), 7425 Boston Blvd, Springfield, VA 22153.
The DOL has frequently asked questions on its website,  which includes a section on how to use the electronic reporting system.
Note: Any reports entered prior to August 1, 2020, are considered part of the 2019 filing cycle.
VETS-4212 is available for free on HRCalifornia and on the DOL website.
Katie Culliton, CalChamber, Editor
HRCalifornia members can visit Veterans Reporting in the HR Library. Not a member? See how CalChamber can help you.