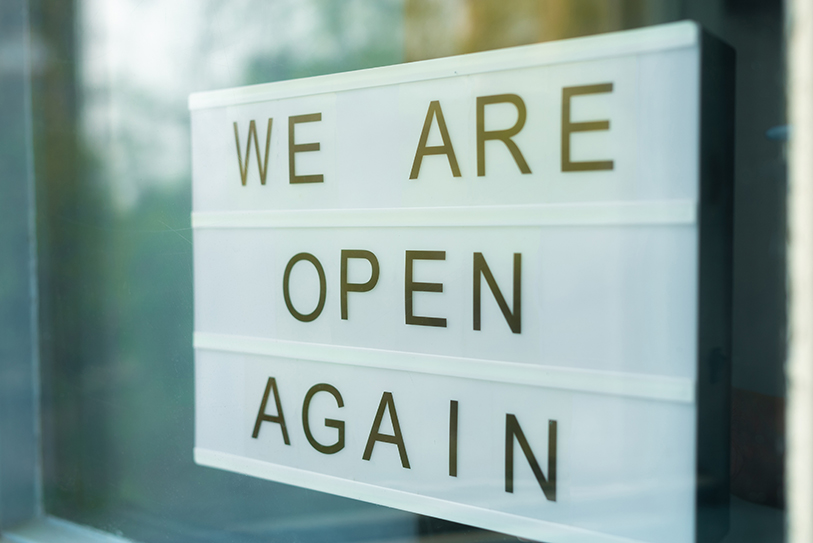 On July 28, 2020, the California Department of Industrial Relations (DIR) issued guidance, "Safe Reopening FAQs for Workers and Employers," addressing a number of workplace-related issues as employers and employees continue to navigate through the COVID-19 pandemic.
The guidance comes in the form of 16 frequently asked questions and is broken down into several topics.
Employer Obligations to Keep the Workplace and Employees Safe
The guidance reminds employers to use industry-specific guidance and resources as a roadmap to comply with their existing legal obligations to develop and implement a written injury and illness prevention program that will identify and eliminate workplace hazards and train employees on how to avoid those hazards, which includes COVID-19.
Employers also have an obligation to instruct employees with COVID-19 to stay home, and the guidance has the steps to take if an employee is diagnosed or tests positive for COVID-19.
If an employer bars an employee from coming to the worksite, the employee may be eligible for any of the following leaves: (1) Federal paid sick leave under the Families First Coronavirus Response Act (FFCRA) (up to 80 hours); (2) California's COVID-19 Supplemental Sick Leave for food sector workers (Executive Order N-51-20); (3) California's Paid Sick Leave under Labor Code section 246; and (4) local paid sick leave laws.
Face Coverings
Employers must require employees to wear face coverings as part of their workplace safety and health measures. In addition, employers must provide face coverings, at no cost to employees, even if the employer allows workers to wear these face coverings during non-work hours away from the workplace.
Medical Checks
The guidance confirms that employees must be paid for time they spend at the worksite completing certain medical checks (including temperature checks) before beginning a shift. The DIR reminds employers that "hours worked" means the time a worker is subject to the control of an employer — and one way to determine whether the employer exercised control over the employee is to look at whether an employer required the employee to perform that task. So, if an employer requires that all workers perform a medical check (such as a temperature check) onsite before beginning a shift, the employer must pay for the time spent waiting in line and going through the process of the medical check. As the guidance further clarifies, this is true even if the medical check takes very little time — because there's no "de minimis" rule under California law.
Additionally, the guidance confirms that, in most cases, if a worker reports to work, undergoes a medical check and is sent home after recording a high temperature, that employee will need to be paid reporting time pay, which is half the usual or scheduled day's work (but no less than two hours and no more than four hours) at their regular rate of pay.
The DIR states that if a worker is required to use their personal cell phone, including any apps, as part of a medical check, the employer must pay a reasonable percentage of the cell phone bill to compensate the employee for the portion of time they spend on their phone following the employer's directions. As a potential calculation method, an employer can determine what portion of the total time a worker spends monthly on a personal cell phone for the medical check required by the employer. Alternatively, an employer may supply the device at no charge to the employee, in which case no reimbursement would be required.
The DIR also addressed when employers require employees to perform medical checks at home and whether that might constitute "hours worked" that must be compensated. According to the DIR, it would depend on the factual circumstances of each case, including the level of control the employer is exercising. For example, if an employer simply requests that workers take their temperatures and do a brief wellness check before coming to work, that generally wouldn't constitute hours worked because the level of control is slight. In contrast, if an employer requires employees to follow detailed procedures using a particular cell phone application to take and record their temperature and go through a series of questions, the employer would be exercising a higher degree of control over the manner and timing of medical checks.
Returning to the Worksite
Some employers may get some relief and clarity from a Q&A answering whether an employer can instruct an employee to return to the worksite even though the employee has been able to perform their job from home. The DIR confirms that if the worksite is permitted to be open, and as long as the employer has reviewed the relevant guidance, made a plan and put it into action, then yes — an employer may require its employees to return to the workplace, regardless of whether they've been able to perform their job duties at home.
In the event an employee is asked to return to the worksite but lives with someone who is in a high-risk category, the DIR encourages employers to speak with their employee about work options that are consistent with public health orders and guidance — and gives examples of telework or modified schedules as potential options. Additionally, if an employer and employee are unable to come to an agreed upon alternative work arrangement, the employee may have alternative options, such as leave under the California Family Rights Act.
Waivers of Liability
Finally, the DIR confirms that employers cannot require employees to sign a waiver of liability as a condition of returning to work. Such a document would be found invalid and could result in liability against an employer under Labor Code section 432.6(a). Employees are entitled to a safe and healthy workplace and may be entitled to workers' compensation benefits for injuries occurring or illnesses contracted during the course of employment. The guidance reminds employers that these statutory rights to benefits cannot be waived.
Employers whose workplaces have reopened should review this latest DIR guidance and make sure current policies and practices comply with all issues addressed.
Bianca Saad, Employment Law Counsel/Subject Matter Expert, CalChamber
CalChamber members can read more about De Minimis Time and Reporting Time Pay in the HR Library. Not a member? See how CalChamber can help you.