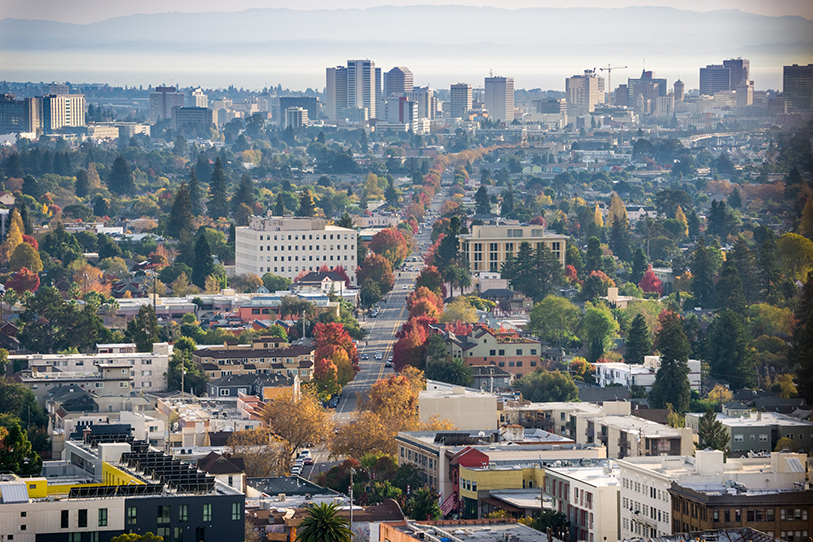 On July 21, 2020, Oakland's City Council adopted an industry-specific "Hospitality and Travel Worker Right to Recall Ordinance," requiring airport hospitality businesses, hotels, restaurants and hospitality services at event centers to rehire their laid-off workers, in order of seniority, before offering positions to new hires. The ordinance will go into effect on August 15, 2020.
Covered Employers/Employees
The ordinance applies to certain businesses that are either a "covered service employer" operating a "covered service enterprise," or a "covered restaurant employer." A covered service enterprise includes airport hospitality operations and airport service providers, which have very specific definitions under the ordinance but generally apply to businesses providing food, beverage, or other goods and services to the public at Oakland International Airport, or under contract with a passenger air carrier.
Additionally, event centers in the City of Oakland with more than 50,000 square feet or 5,000 seats, and hotels (as defined under Oakland Municipal Code section 5.93.010) are covered. Lastly, a "covered restaurant employer" is an employer with more than 500 employees, regardless of where those employees are employed, and also includes a franchisee associated with a franchisor or a network of franchises with franchisees that employ more than 500 employees total.
A "laid off employee" is an person who was employed by a covered employer for at least six months in the twelve months preceding January 31, 2020, and whose most recent separation from employment occurred after January 31, 2020, and was due to an economic, non-disciplinary reason, including but not limited to a lack of business due to a government-issued stay-at-home order, bankruptcy or reduction in force. An employee who was employed, for at least six months in the twelve months preceding January 31, 2020, by an incumbent employer that sold its business to a successor employer, and who meets the other conditions described above is also included. An employee must meet the same threshold requirement as under Oakland's Minimum Wage Ordinance, which is that they perform at least two hours of work within the City of Oakland per week.
The provisions of the ordinance may be waived in a bona fide collective bargaining agreement, if the waiver is explicitly set forth in the agreement in clear and unambiguous terms.
Right to Recall
When employers in the covered sectors listed above are rehiring for laid-off positions, they must send offer letters to qualified laid-off employees in writing, including by email and text message when possible. The laid-off workers will then have 10 days to accept or decline the offer. If the dates of each delivery method differ, the 10 days begins to run from the latest date. Where multiple laid-off employees are eligible for the same position, the business must rehire the laid-off worker with the most seniority.
A laid-off employee is qualified if they:
Held the same position or substantially similar position at the covered enterprise at the time of the laid-off employee's most recent separation from active service with the employer; or
Is or can be qualified for the position with the same training that would be provided to a new employee hired into that position.
An employer that declines to recall a laid-off employee for lacking qualifications and instead hires someone else must provide the laid-off employee a written notice advising them of the non-selection within 30 days of the date of hire; and must document the reasons for the decision. Records must be maintained for at least three years.
Additional requirements apply to new/successor employers where a transfer of the business occurs.
Anti-Retaliation Provision and Enforcement
Like most other local ordinances, this ordinance has an anti-retaliation provision, barring employers from retaliating or discriminating against any employee seeking to enforce their rights under the ordinance.
The Department of Workplace and Employment Standards enforces the ordinance, and it may issue related rules and regulations pertaining to the ordinance after August 15, 2020.
The same enforcement mechanisms under the Oakland's Minimum Wage Ordinance (Oakland Municipal Code section 5.92.050(F) and (G)) will apply. Employers that willfully retaliate against employees will be subject to triple the damages attributable to lost income due to the violation.
Employers covered under this ordinance should review the ordinance in detail and take steps to ensure compliance by August 15, 2020.
Bianca Saad, Employment Law Counsel/Subject Matter Expert, CalChamber
CalChamber members can read more Oakland's Emergency COVID-19-Related Paid Sick Leave in the HR Library. Not a member? See how CalChamber can help you.