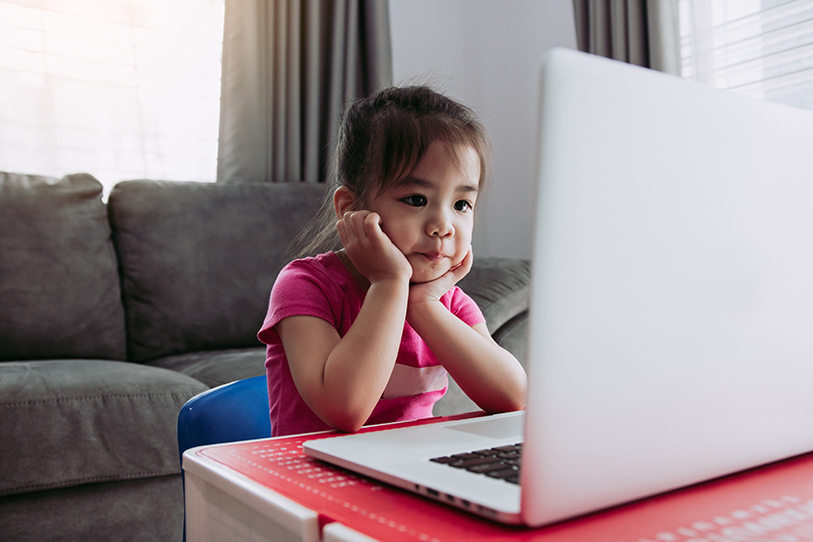 Last week, the U.S. Department of Labor (DOL) clarified how the Families First Coronavirus Response Act's (FFCRA) leave provisions apply to certain school closure scenarios.
To briefly recap, the FFCRA provides both emergency paid sick leave and expanded family and medical leave for employees who are unable to work or telework because they need to care for their son or daughter whose school or place of care is closed, or whose child care provider is unavailable, due to coronavirus-related reasons. When schools first transitioned to distance learning, the DOL issued guidance stating distance learning schools were "closed" for purposes of the FFCRA, meaning employees could take the FFCRA leave (see DOL Q&A #70). 
Now that a new school year is beginning, schools have rolled out a variety of programs to address children's learning needs during the pandemic while trying to comply with government health guidelines. Many schools are starting with distance learning only; others are offering a "hybrid" schedule in which students attend in-person learning some days and distance learning on other days. In some cases, schools are giving parents the option of in-person or distance learning. These various approaches left employers with some uncertainty about how the FFCRA would apply, but the DOL quickly responded.
According to the DOL's guidance (Q&A #s 98-100), schools that give parents the option for in-person learning or remote learning are not "closed" for purposes of the FFCRA. As such, parents that opt for remote learning are not eligible for FFCRA because the school is open for in-person attendance. Also, if the school begins with remote learning but later transitions exclusively to in-person classes, the FFCRA becomes unavailable.
For schools offering a hybrid schedule, employees may be eligible for FFCRA leave on the days that the children are required to learn from home, but not on days the children attend in-person classes. For example, if the school holds in-person classes on Tuesday and Thursday, but does distance learning Monday, Wednesday and Friday, then employees may be eligible to take FFCRA leave intermittently on Monday, Wednesday and Friday.
FFCRA regulations allow for intermittent leave, provided that the employer and employee agree to the arrangement; however, as previously reported, a federal court invalidated the regulation requirement that an employer must consent to intermittent leave.
Employers should continue to be flexible and work collaboratively with their employees on their schedule issues and consult with legal counsel before denying leave.
James W. Ward, Employment Law Subject Matter Expert/Legal Writer and Editor
Both CalChamber members and nonmembers can read more about COVID-19: New Federal PSL and Expanded FMLA in the HR Library. Interested in more? See what CalChamber can do for you.