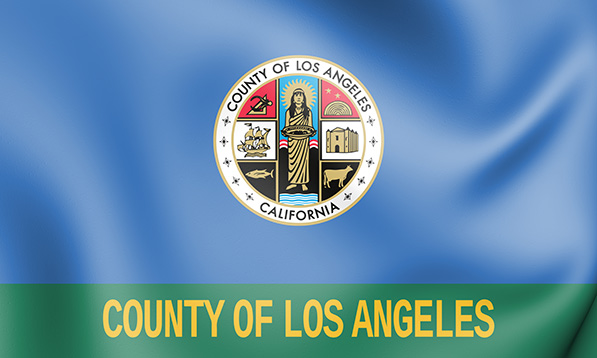 As previously reported, many localities have been revising their shelter-in-place orders, not only extending their duration but also imposing additional requirements on those essential businesses that are allowed to remain open during this time. Los Angeles County is one of the latest localities to update their public health order; on Friday, April 10, 2020, the County of Los Angeles Health Officer revised the "Safer at Home" Order, extending the duration through May 15, 2020.
Additionally, no later than 11:59 p.m. on April 15, 2020, essential businesses must implement a Social Distancing Protocol (SDP).
The SDP requires all essential businesses to provide a cloth face covering to all employees whose duties require contact with other employees and/or the public, and those employees must wear that covering while performing duties that involve contact with others.
Individuals who shop at essential businesses, including grocery stores and restaurants offering delivery, drive-thru or carry out service, must also practice social distancing and wear a cloth facing covering while visiting these businesses. As a reminder, nonessential businesses, as defined under the shelter-in-place order, are specifically required to stop in-person operations and remain closed to the public.
In addition to providing cloth face coverings to employees and requiring members of the public to wear a face covering while in their facilities, essential businesses' SDPs are subject to the following requirements:
The owner, manager or operator of the essential business must prepare and post the SDP for each of their facilities within the County of Los Angeles Public Health Jurisdiction (defined as, "all unincorporated areas and cities within the County of Los Angeles with the exception of the cities of Long Beach and Pasadena") that are frequented by the public or employees.
The SDP must be substantially in the form of "Appendix A," which is attached to the order, and must be posted at or near the entrance of each facility, easily viewable by the public and employees.
A copy of the SDP must also be provided to each employee performing work at the facility.
All essential businesses must implement the SDP and provide evidence of its implementation to any authority enforcing the order, on demand.
The SDP must explain how the essential business facility is achieving the following (as applicable):

Limiting the number of people who enter a facility to ensure a minimum six-foot physical distance from others;
Where the lines form at a facility, marking six-foot increments at a minimum, establishing where individuals should stand to maintain adequate social distancing;
Providing hand sanitizer, soap and water or other effective disinfectant at or near the entrance of the facility and in other appropriate areas for use by the public and employees;
Posting a sign in a conspicuous place at all public entries instructing members to maintain social distancing from one another, and to refrain from entering if they are experiencing symptoms of respiratory illness, including fever or cough;
Providing for the regular disinfection of high-touch surfaces, and disinfection of all payment portals, pens and styluses after each use. (Touch-less payment mechanisms are encouraged, if feasible.); and
Adhering to communicable disease control recommendations provided by the Los Angeles County Department of Public Health, including guidance for cleaning and disinfecting the site.
Additional details regarding the above requirements are listed in Section 2 of the order.
Employers operating essential businesses should regularly check with their local health departments at the city and county levels to see what changes are being made to requirements for continuing operations throughout this pandemic.
Bianca Saad, Employment Law Subject Matter Expert, CalChamber
Visit the CalChamber Coronavirus (COVID-19) webpage for more COVID-19-related federal, state and local resources, including California Counties Health and Stay-at-Home Order pages.
Access additional COVID-19-related HRWatchdog blogs.