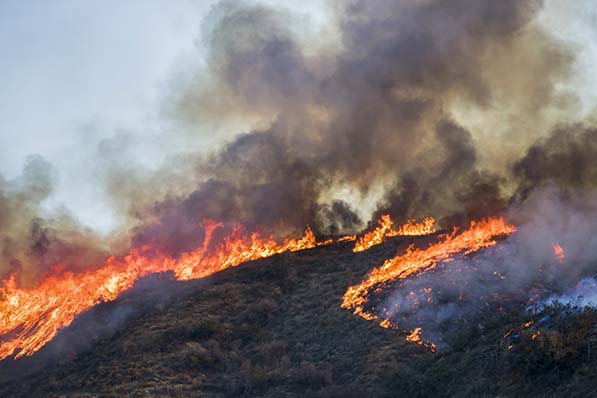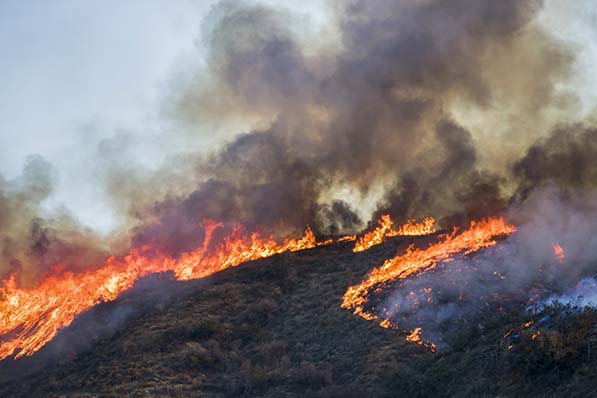 Right now, firefighters across California are battling multiple wildfires, which are destroying property and prompting the evacuation of hundreds of thousands of people. Wildfires are not the only threat to people as smoke exposure is also hazardous, especially for people working outdoors. New major wind events (with wind gusts between 50 and 70 mph) are forecasted for both northern and southern California, which could spark new fires or easily spread smoke to areas not immediately under a wildfire threat.
As previously reported, the California Department of Occupational Safety and Health (Cal/OSHA) adopted an emergency regulation to protect outdoor workers from the harmful effects of wildfire smoke, which requires certain employers to take quick action when wildfires are burning.
Here are a few things employers need to keep in mind.
Air Quality Index
Under the regulation, employers need to monitor the Air Quality Index (AQI) at their worksites for fine particulate matter (PM 2.5). If the AQI for PM 2.5 is greater than 150 and the employer "reasonably anticipates" that employees will be exposed to wildfire smoke, then employers must reduce smoke exposure by relocating employees to enclosed buildings or to another outdoor location with lower AQI. Employers must also give workers the option to use air respirators.
If the AQI exceeds 500, then respirator use is mandatory, and employers must also comply with the burdensome respiratory protection requirements, including fit testing and medical evaluations.
Employers must establish a system to communicate AQI levels and protective measures to employees and must encourage employees to inform them of worsening air quality and any adverse symptoms resulting from smoke exposure. Employers must also provide training on the new regulation. The regulation has the monitoring and training requirements.
Affected Workplaces
Certain workplaces are exempt, such as enclosed buildings or vehicles that have air filter systems, firefighters engaged in firefighting, or employees with only short-term exposure to the smoke (less than one hour). Outdoor occupations and industries, including agriculture, construction, maintenance and landscaping, are primarily affected.
However, all employers with a worker who could spend a cumulative hour or more outside over the course of a shift must comply with the regulation, which could include employers whose employees are intermittently exposed to outside air, for example, warehouse or delivery jobs where employees move in and out of doors.
What Should Employers Do
Employers must quickly comply with these regulations. Employers should determine whether the smoke protection requirements apply to their business and, if so:
Familiarize themselves with how to monitor AQI information;
Develop the appropriate training and information for their employees; and
Potentially have respirators on hand. Employers with outdoor employees should stock up on respirators, such as the N95s, to prepare for multiple shifts of employees working in poor air quality to facilitate timely compliance with the regulations and minimize potential disruptions in work.
Because its scope is very broad, employers need to understand the requirements of this regulation. CalChamber's free Employer's Requirements Under California's Emergency Wildfire Smoke Regulation white paper explains in greater detail the key requirements of the regulation and provides tips for implementation. CalChamber members can read the white paper here.
James W. Ward, Employment Law Subject Matter Expert/Legal Writer and Editor
During wildfires, employers often have questions on how to help employees. Read last year's HRWatchdog blog post on Wildfire Reminders: Employers Have Obligations, Must Take Precautions to Protect Employees. CalChamber members can also read more about 411 When It's 911: Employer Tips During Natural Disasters. Not a member? See what CalChamber can do for you.