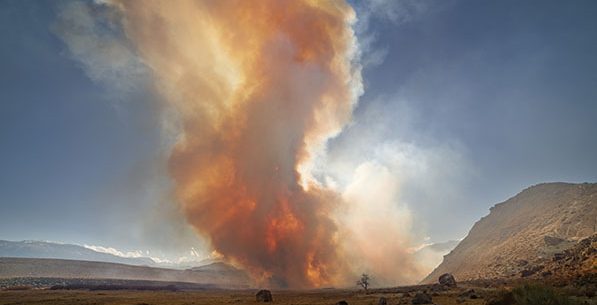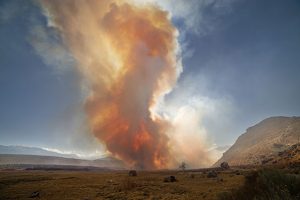 On July 29, 2019, the California Occupational Safety and Health Standards Board's emergency regulation to protect outdoor workers from the harmful effects of wildfire smoke became effective. As previously reported, Cal/OSHA has been developing these standards for several months.
Here's what employers should know.
Air Quality Index
Under the new regulation, employers must take steps to protect workers who could be exposed to wildfire smoke. Employers will have to monitor the Air Quality Index (AQI) at their worksites for fine particulate matter (PM 2.5). If the AQI for PM 2.5 is greater than 150 and the employer "reasonably anticipates" that employees will be exposed to wildfire smoke, then employers must reduce exposure to the smoke.
Depending on the worksite and conditions, employers may reduce exposure to workers by relocating them to enclosed buildings with filtered air (called the engineering control method) or to another outdoor location where the AQI for PM 2.5 is 150 or lower (called the administrative control method). If it is not feasible to reduce smoke exposure using engineering or administrative control methods, then employers must give employees the option to use air respirators, such as N95s.
If the AQI exceeds 500, then respirator use is mandatory, and employers must also comply with the burdensome respiratory protection requirements contained in section 5144, including fit testing and medical evaluations. The regulation also explains how to check current and forecasted AQI, although employers are also allowed to measure PM 2.5 levels themselves to determine AQI.
Employers must establish a system to communicate to employees about AQI levels, including relaying information about available protective measures, and encourage employees to inform them of worsening air quality and any adverse symptoms resulting from smoke exposure. Employers must also provide training on the new regulation, including information about the effects of wildfire smoke, obtaining medical treatment, how to obtain AQI information, methods to protect employees from wildfire smoke, and how to safely use respirators. Read the full text of the regulation for monitoring and training requirements.
Affected Workplaces
Certain workplaces are exempt, such as enclosed buildings or vehicles that have air filter systems, firefighters engaged in firefighting, or employees with only short-term exposure to the smoke (less than one hour). Outdoor occupations and industries, including agriculture, construction, maintenance, landscaping, are primarily affected.
However, all employers with a worker who could spend a cumulative hour or more outside over the course of a shift must comply with the regulation, which could include employers whose employees are intermittently exposed to outside air. For example, certain warehouse jobs where employees might move in and out of doors or delivery jobs could fall under the emergency regulation.
Even an employer with no outdoor employees should be cautious, as the regulation could also apply to high traffic indoor worksites such as restaurants or banks where doors are consistently opened and allow in outside air. Employers should consult with legal counsel to determine if they fall into an exemption.
What Should Employers Do
Employers must quickly prepare to comply with these regulations. Employers should determine whether the smoke protection requirements apply to their business and, if so:
Familiarize themselves with how to monitor AQI information;
Develop the appropriate training and information for their employees; and
Potentially have respirators on hand (Employers with outdoor employees should stock up on respirators, such as the N95s, to prepare for multiple shifts of employees working in poor air quality to facilitate timely compliance with the regulations and minimize potential disruptions in work).
Employers should follow these steps and consult legal counsel to avoid disrupting their business any more than necessary during wildfires.
Want to learn more? Listen to the latest The Workplace podcast on Emergency Wildfire Smoke Protection Regulation Now in Effect – What Employers Need to Know.
James W. Ward, Employment Law Subject Matter Expert/Legal Writer and Editor
CalChamber members can read more on 411 When It's 911: Employer Tips During Natural Disasters in the HR Library. Not a member? See what CalChamber can do for you.