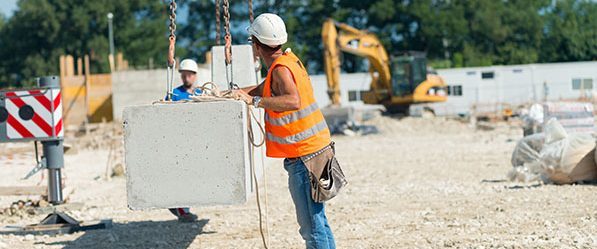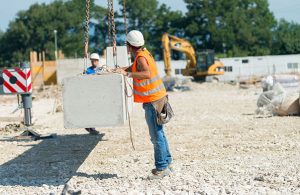 The Labor Commissioner's Office issued citations totaling almost $600,000 in unpaid wages and penalties to a Southern California-based construction company. Additionally, the general contractor who subcontracted with that company for a project was held jointly and severally responsible for $68,657 of those citations, pursuant to a law that was passed last year that holds general contractors liable for their subcontractor's wage and hour violations.
Under Labor Code Section 218.7, general contractors on certain private construction contracts can be held jointly liable for unpaid wages, benefits or contributions that a subcontractor owes to a laborer who performed work under the contract. The law applies to contracts entered into after January 1, 2018, and covers contracts in California for the erection, construction, alteration or repair of a building, structure or other private work.
"Up-the-chain general contractors are now responsible for wage theft committed by their subcontractors on all construction projects in the state," said California Labor Secretary Julie A. Su in a press release. "General contractors who choose subcontractors that do not pay wages owed will pay a hefty price."
In November 2018, a group of the subcontractor's employees claimed they worked five to six days a week for eight to 14 hours a day without pay for the final weeks of a building project. Labor Commissioner investigators filed a mechanic's lien in December to secure $110,000 for 39 of the 42 workers affected by the wage theft on this project.
In January 2019, investigators received reports of wage theft at another project. Another group of the subcontractor's workers reported that when they asked for their final pay, they were told the company had no money, and the general contractor for that project was supposed to pay them.
The Labor Commissioner's investigation into both projects determined that the subcontractor's employees are owed $477,533 in unpaid wages and penalties, with an additional $49,220 for contract wages due.
Wage violation citations can certainly add up. The citations issued include:
$62,207 in unpaid minimum wages and $64,131 in liquidated damages for 62 employees;
$4,900 in unpaid overtime for 37 employees;
$15,950 for wage statement violations owed to 62 employees;
$330,345 in waiting time penalties owed to 62 employees; and
$120,400 in civil penalties, including $15,000 for misclassifying a foreman as an exempt employee.
Waiting time penalties make up over half of the total citation costs and are imposed when the employer intentionally fails to pay all wages due to the employee at the time of separation. The penalty is calculated by taking the employee's daily rate of pay and multiplying it by the number of days the employee was not paid, up to a maximum of 30 days.
General contractors can request payroll records from subcontractors to confirm that wages and other benefits or contributions are being made.
To avoid costly penalties, employers should follow the Labor Code's wage and hour provisions, including minimum wage and providing final pay within legal time requirements.
Vannessa Maravilla, Editor
CalChamber members can read more on Wage and Hour Requirements for Specific Industries, including Labor Contractors, in the HR Library. Not a member? See what a membership can do for you.