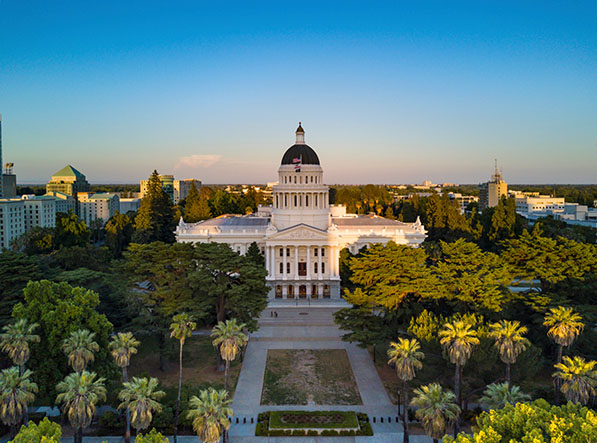 In this episode of The Workplace podcast, employment law expert Matthew Roberts and Chris Micheli, partner with Aprea & Micheli, Inc., join up again to give a second update on remaining key labor and employment-related bills that await the Governor's pen.
The proposals discussed include a bill setting a workplace violence standard, SB 553 (Cortese; D-San Jose); a Worker Adjustment and Retraining Notification (WARN) Act expansion, AB 1356 (Haney D-San Francisco);  a notice requirement to return remote employees to the workplace, SB 731 (Ashby; D-Sacramento); a CalChamber-opposed bill setting an onerous return-to-work mandate, SB 723 (Durazo; D-Los Angeles); and a CalChamber-opposed bill establishing a 90-day retaliation presumption, SB 497 (Smallwood-Cuevas; D-Los Angeles).
The CalChamber will be requesting that the Governor veto SB 723 and SB 497. The Governor has until October 14 to act on the bills passed by the Legislature in the final days of the session.
Below is a condensed summary of the bills discussed in today's episode. Readers are encouraged to also listen to the podcast to learn about these bills in more detail.
SB 553: Workplace Violence Standard
SB 553 creates a workplace violence statutory scheme, including training and logging of workplace violence incidents.
Micheli explains that the bill was modeled after a workplace violence standard that was very specific to hospitals. The problem with this is that many businesses do not have the level of resources and access to services that hospitals typically have. Efforts by the CalChamber helped to secure significant amendments and removed various infeasible requirements.
What is before the Governor right now is a workplace violence standard that applies to all employers, and requires employers to have several things in place, such as a prevention plan and violent incident log for record keeping. Employers also will be required to provide training to specified employees, including providing appropriate materials to them, Micheli says.
SB 553 has a delayed implementation date and, if signed into law by the Governor, would go into effect on January 1, 2025.
SB 723: Return to Work Mandate
SB 723 is a former job killer bill but is still opposed by the CalChamber. The proposal continues an onerous and stringent recall process for specific employers to return former employees to the workforce for specified industries, including hotels and restaurants, that have been disproportionally impacted by this pandemic by extending the current law past the previously imposed sunset date.
SB 731: In-Person Return to Work Notice
If signed into law, SB 731 requires employers to give remote workers a 30-day notice to return to in-person work, Micheli says. The bill also specifically prohibits the employee from being required to return to work at the jobsite if the employer has not provided a written notice.
Notices must be in written form and sent by mail or email. The notice must also contain specified language.
AB 1356: WARN Act Expansion
AB 1356 originally amended the WARN Act to require employers to provide notification 90 calendar days in advance of planned closings and mass layoffs of employees. Thanks to efforts by the CalChamber, the requirement was reduced to 75 days, Micheli says.
Another problematic aspect of this bill is that it requires that a contract worker who has performed labor with the client employer for at least six of the 12 months and performed at least 60 hours of work be included in the group of workers that would fall under the WARN Act requirements.
The bill also changes the definition of "covered establishment" so that, instead of applying to single locations with 75 or more employees, it now covers any business that employs 75 or more employees between all of their locations.
Roberts recommends that employers looking into future workforce reductions consult with their legal counsel.
"Get [legal] counsel quickly if you're just even thinking about it so that way you can address how your WARN and CalWARN notices are going to look, when you're going to deliver them, and who you're going to deliver them to in an effort to … comply with the law," Roberts says.
SB 497: Retaliation Presumption
The last bill discussed on the podcast is CalChamber-opposed bill SB 497. The bill implements a 90-day retaliation presumption for certain claims.
Micheli explains that if SB 497 is signed into law, if an employee is engaged in protected activity, such as a harassment or discrimination complaint or they engaged in some sort of whistleblowing, and there is any form of disciplinary action against that individual within 90 days, it's the presumption that the employer retaliated against the employee for engaging in some sort of protected lawful activity.
As a legal presumption, the burden of proof will lie with the employer to prove that any disciplinary conduct or termination was 100 percent lawfully based, and in no way was based upon the employee's exercise of their lawful protected rights.
"If this comes into play, unfortunately, what we might see is a general uptick in litigation," Micheli says.
Roberts stresses that SB 497 is another reminder for employers to work hard to document their employment decisions, adverse actions, disciplinary actions and terminations because relying on objective, legitimate business reasons is the gold standard in these laws.